Hamilton Conservation Areas
Open 7 days a week, from sunrise to sunset, unless otherwise posted.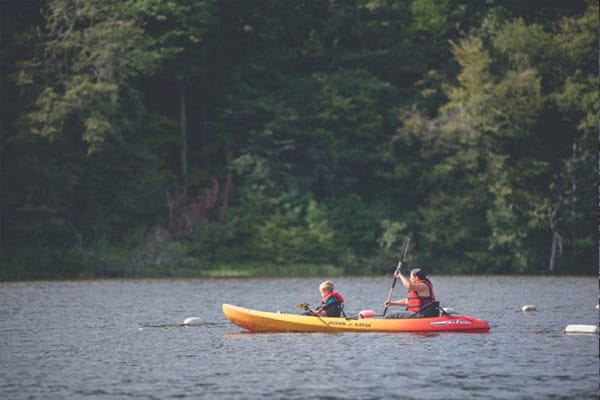 Looking for a place to do it all? Then Christie Lake is the place to be! While you're here, you can swim, fish, hike, bike, paddle, picnic, and even play a round of disc golf!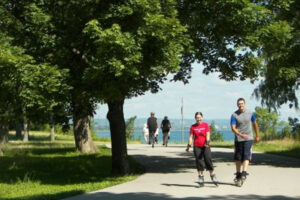 Do it all or just a little at Confederation Beach Park! The area stretches 93 hectares along Lake Ontario and offers everything from swimming, biking, birding, picnicking and more!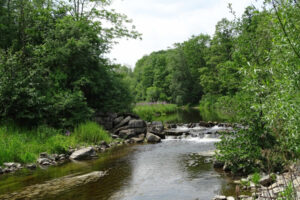 Picturesque and part of the Spencer Adventure Trail. The area has a trail along the Spencer Creek and a bridge connecting to the other side. Enjoy the viewing platform on the former dam site.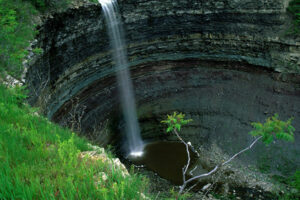 One of the most amazing sites along the Niagara Escarpment, the Devil's Punchbowl is a 33.8-metre high waterfall, offering views of the many different rock layers through the escarpment.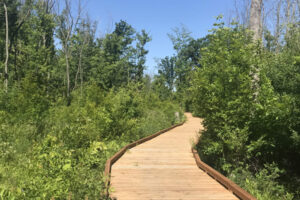 An 11.5-kilometre multi-use trail on Hamilton's East Mountain. Starting at the Devil's Punchbowl the trail runs east and will bring users to the farthest edge of the Stoney Creek Watershed.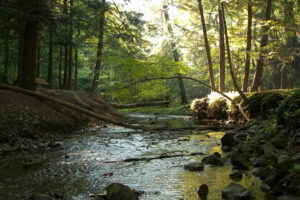 The valley's 1,200 hectares of Carolinian forests, fields, cold-water streams and stunning geological formations are home to an array of rare plants, birds and wildlife.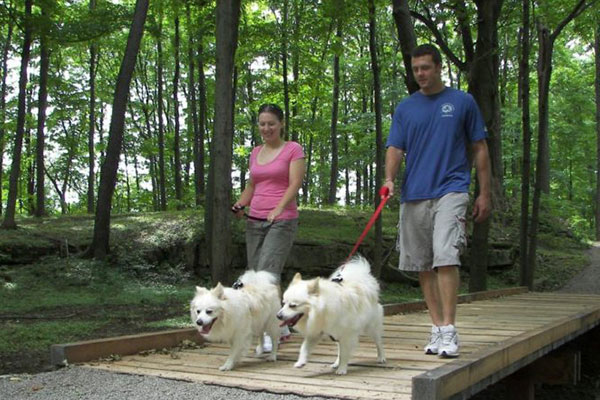 Filled with underground caves and streams, meadows and forests, the Eramosa Karst is one of the watershed's unique natural gems. The perfect location for a hike!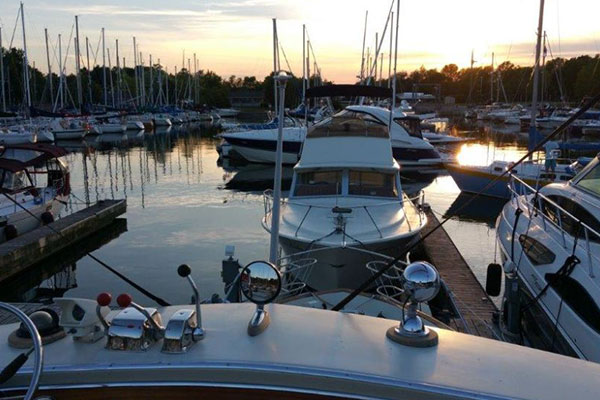 Located on Lake Ontario, the 80-hectare park offers superb marina facilities and is the place to be for a swim, family camping or a picnic for groups of any size.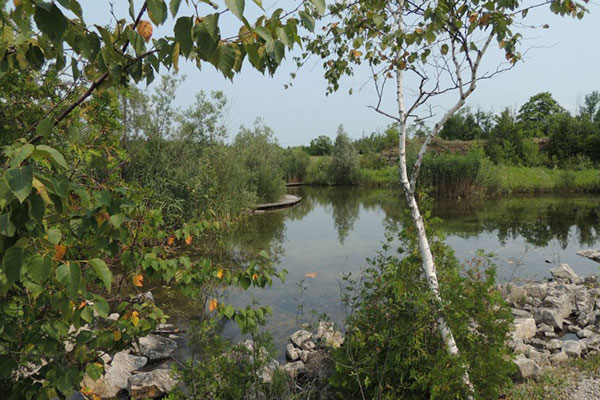 This unique area, was originally an abandoned quarry. The site was rehabilitated, resulting in the creation of a rare type of wetland, a fen and is the perfect spot for a hike!
Located on the escarpment brow, the area is noted for its panoramas, and views to the forested depths of the gorge below. The area features two beautiful waterfalls: Webster and Tew Falls.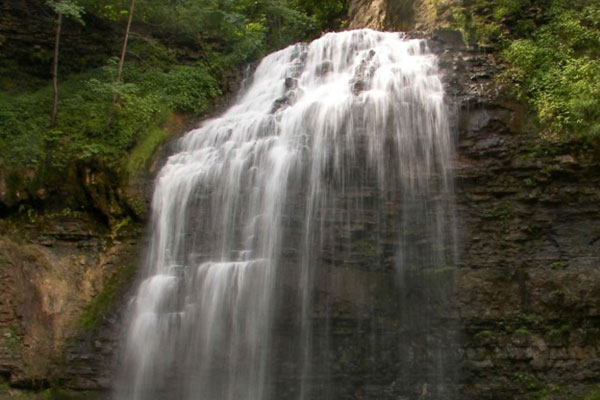 Considered a significant natural area, its bedrock exposures are considered an Earth Science Area of Regional Significance and features Tiffany Falls and Washboard Falls.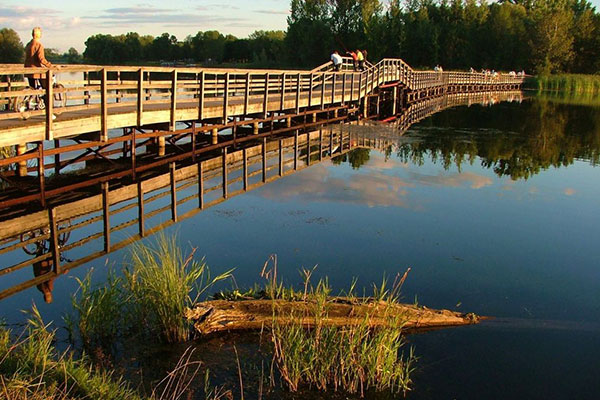 The 300-hectare area of Valens Lake offers the feel of the north, right in your backyard and is a mecca for campers, swimmers, anglers, hikers and outdoor lovers alike.
Other Exciting Areas to Explore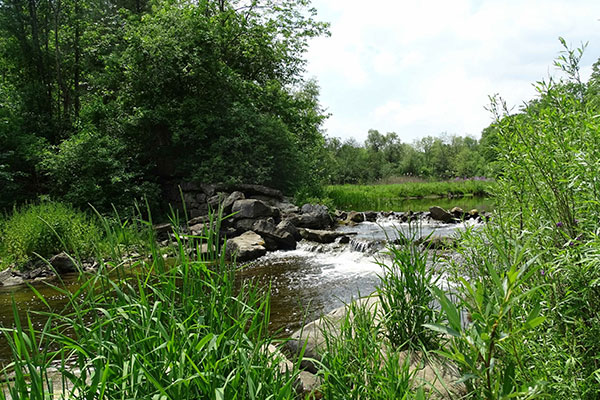 Almost 3,031 ha of HCA owned and managed property is made up of natural conservation areas, and plays a major role in the ecology and health of the HCA's watershed.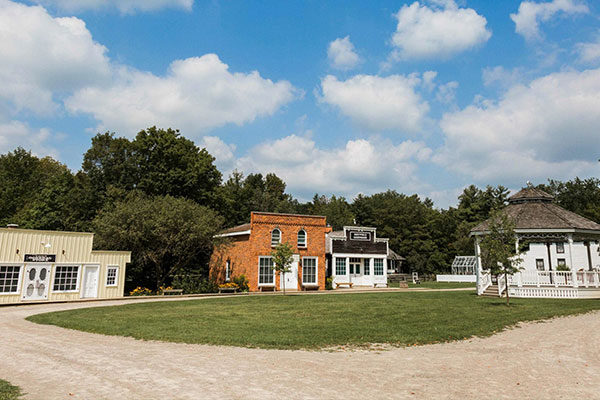 Enjoy a leisurely day in the country as you stroll through over 35 historical buildings, including log buildings, one-room school house, railway station and more!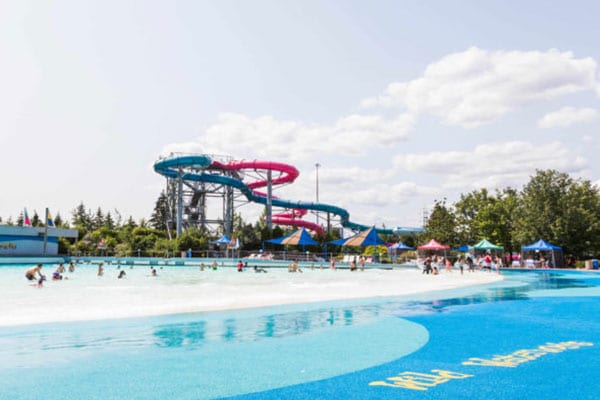 Take summer poolside fun to the next level! Wild Waterworks offers one of Canada's largest outdoor wave pools, 4 tube slides, 2 body slides, an Eazy River and Little Squirt Works!