Weddings & Wedding Photography at HCA
---
Looking for a unique wedding location? The Hamilton Conservation Authority has you covered! HCA offers two locations for your special day; Westfield Heritage Village and The Lakeview at Confederation Beach Park.
Weddings & Engagement Photos
Hamilton Conservation Areas provide a beautiful backdrop to your wedding or engagement photos. Please be aware that a permit is required for professional photos taken in our areas.
2023 Fees
All photo permits require a reservation by contacting the area.
Wedding Photos: $310.00 + HST*
Hermitage Ruins: $385.00 + HST
Family/Engagement/Maternity: $102.00 + HST (entrance fee not included)
*Fee includes your admission to the area except at Dundas Valley, Hermitage Ruins and Hamilton Mountain Conservation Areas.
To book your photo permit, please contact the area you wish to have your photos taken. Click here for area contact information.
---
Weddings at HCA Areas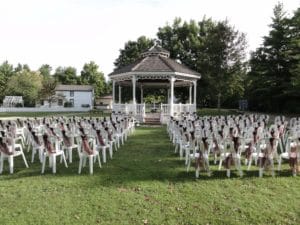 Westfield is the ideal setting for weddings, offering couples one convenient location for their ceremony, photographs and reception.
Ceremonies are held in the Victorian church, log church or gazebo/bandstand. Receptions can be held in the renovated Ironwood Hall. The village setting offers excellent opportunities for unique outdoor photographs.
To book or for more information, please call 519-621-8851. You may also email westfield@conservationhamilton.ca.
Click here for rental information
---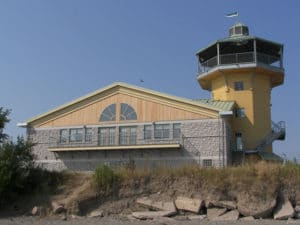 Weddings and rentals of The Lakeview are through Carmen's, and bookings can be made by calling 905-383-4100 ext. 223.
Wedding ceremonies are also permitted on the beach at Confederations Beach Park but MUST be booked in advance by contacting the park. If you are booking The Lakeview for your reception, please contact Carmen's for your beach rental.
To book or for more information, please contact park staff at 905-547-6141 or email confed@conservationhamilton.ca.
---
Other HCA Wedding Locations
If you would like to have a wedding at a location not listed above, you will need to contact the area directly. It is at the area's superintendent discretion as to whether a wedding will be permitted in a location not listed above. Please visit our contact us page for more information on contacting conservation area staff.