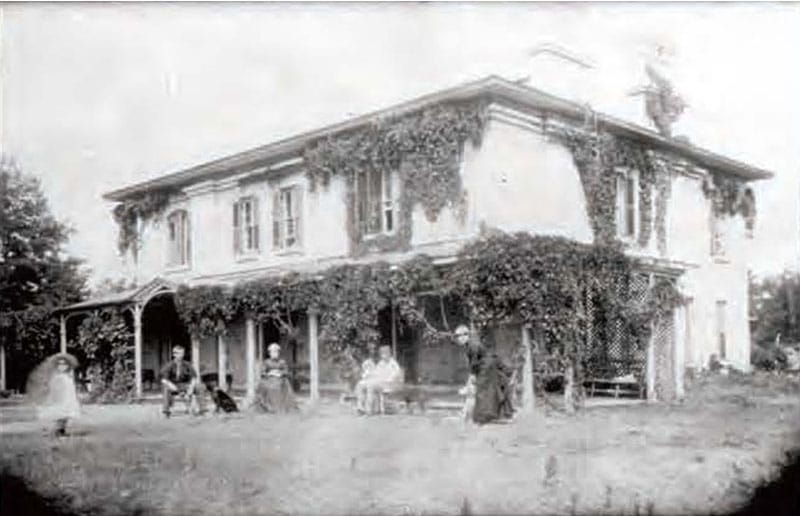 Hermitage House circa 1890
If you've ever gone on a hike in the Dundas Valley, you've no doubt come across The Hermitage Ruins on the Main Loop Trail. As you could've guessed, these beautifully restored ruins have a unique story to tell, and one that includes some ghosts too!
The known history of the land goes back to the late eighteenth century, but didn't become 'The Hermitage' until the mid 1800's. The Hermitage building itself was built in 1850's by the Leith Family. The Hermitage remained in the family for nearly 100 years, even after it burned down in 1934. HCA purchased the ruins and 120 acres in the Dundas Valley in 1972 and in 2015, HCA restored the ruins. The Hermitage was reopened to the public in 2016.
Click through the timeline below for a more detailed history, pictures and as for the haunting tale of Lovers Lane, check out 1833 on the timeline.
Timeline of The Hermitage
Getting Here
The Hermitage is located in the Dundas Valley Conservation Area and can be seen on the Main Loop Trail. The easiest way to get there is to park at the Hermitage Parking Lot located at 621 Sulphur Springs Road or at  Dundas Valley Trail Centre.
Additional Photos or the Hermitage and Restoration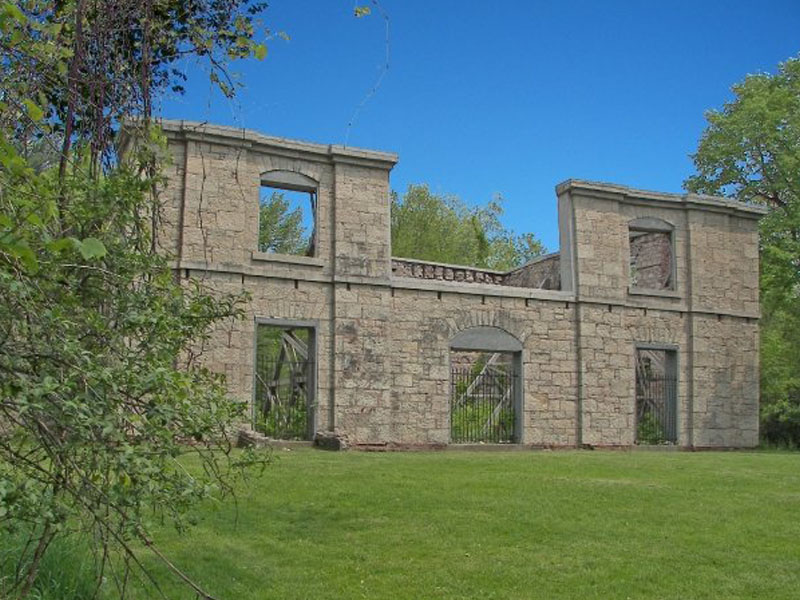 Ruins prior to restoartion.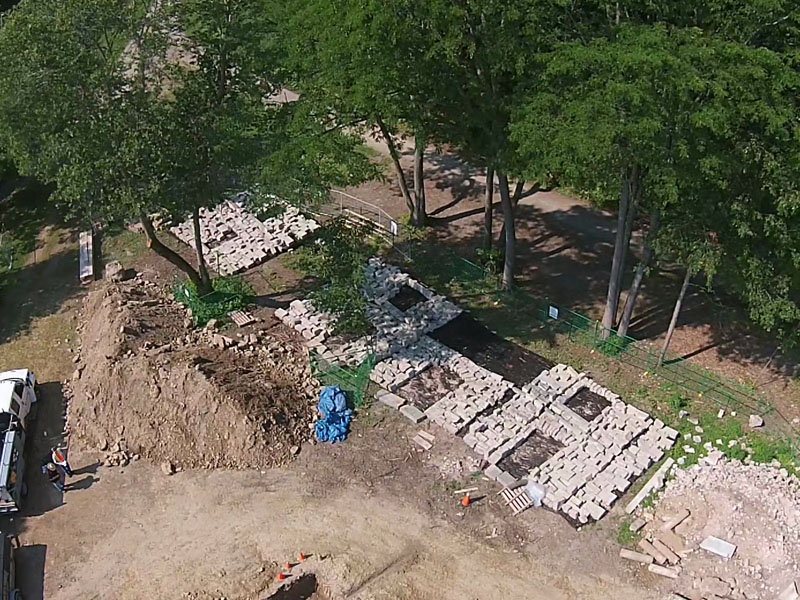 Disassembling the ruins.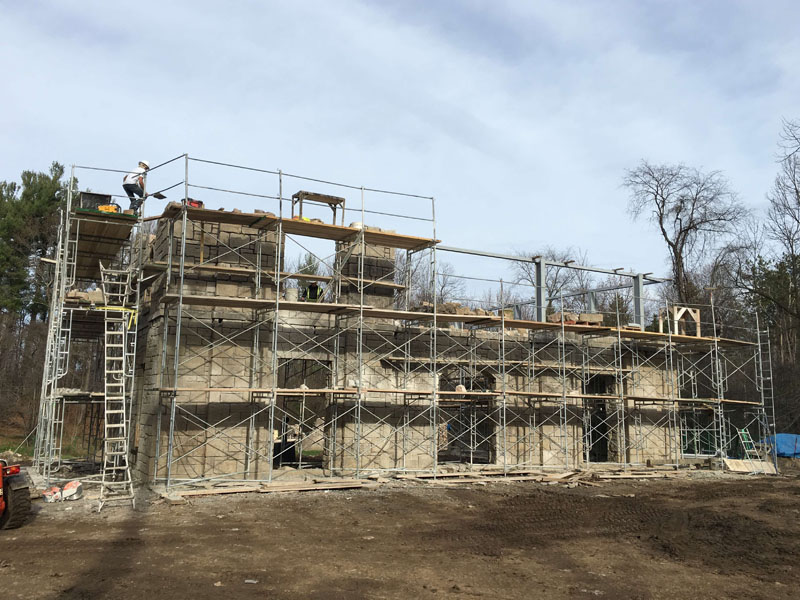 Rebuilding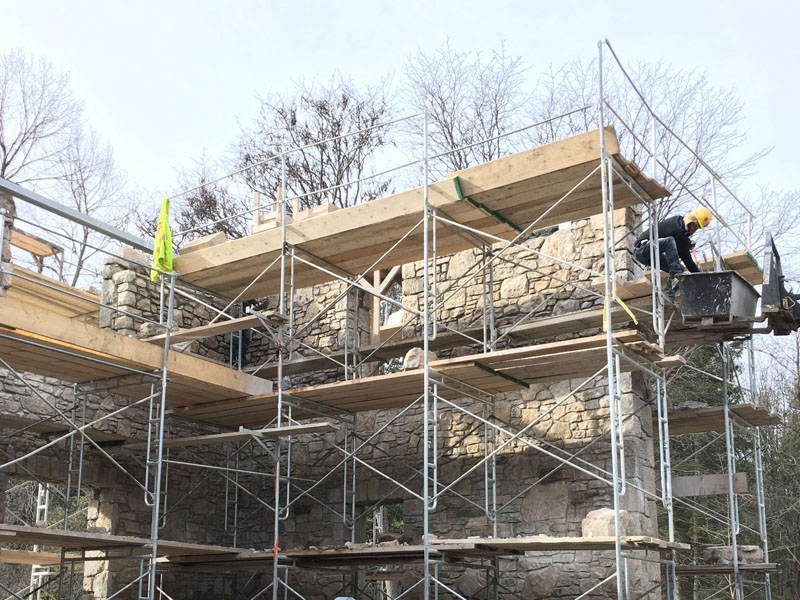 Rebuilding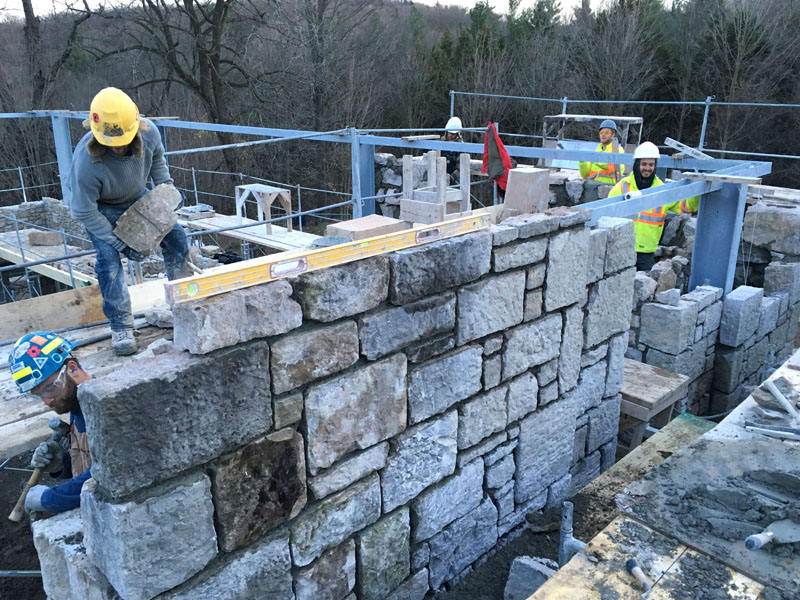 Rebuilding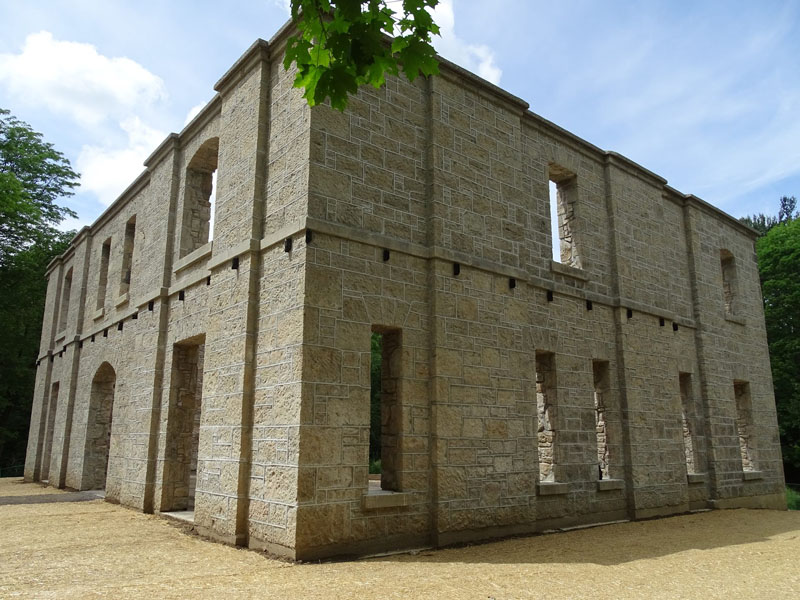 Completed restoration prior to landscaping.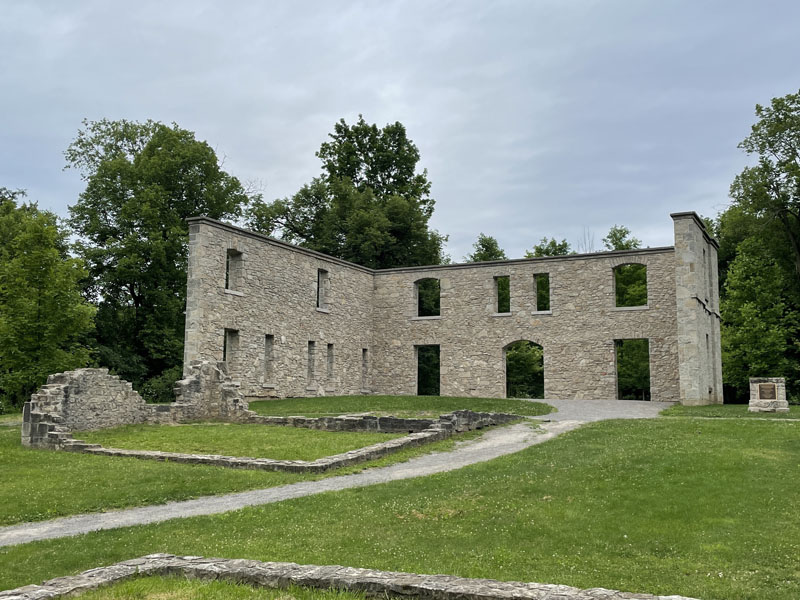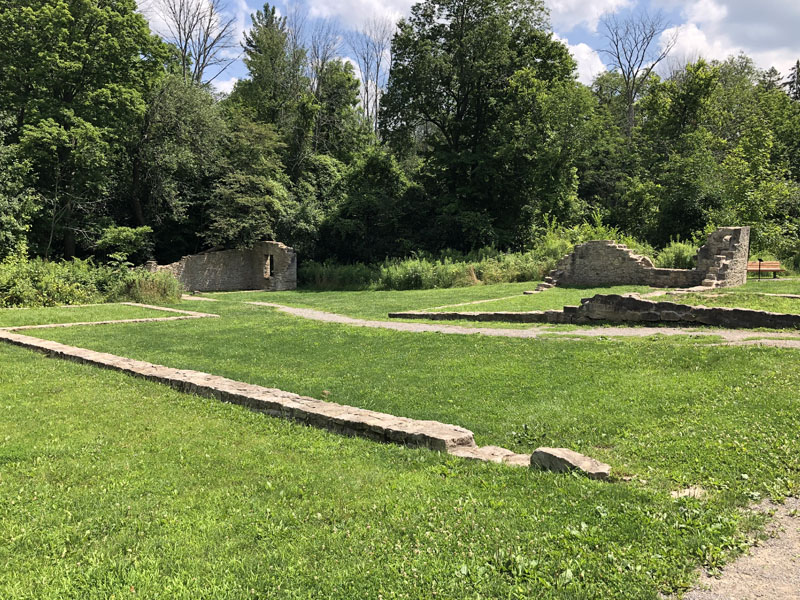 Present day out building ruins.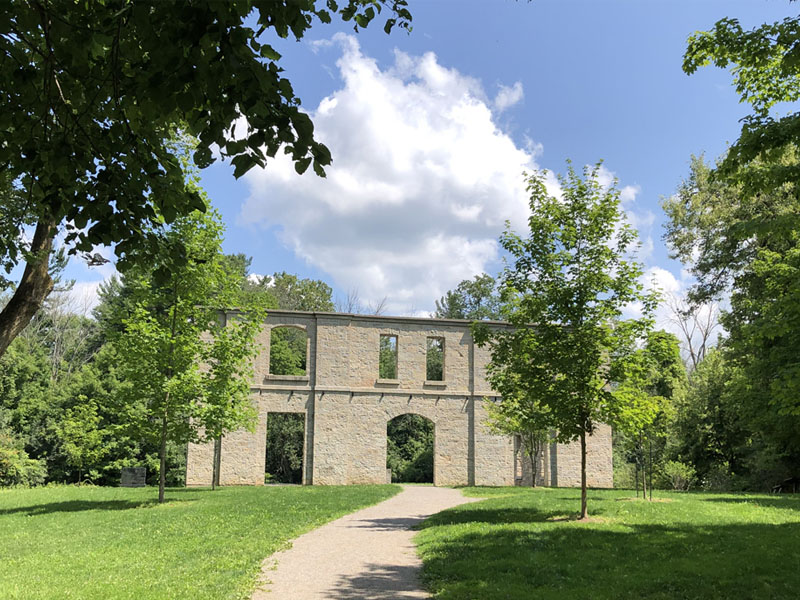 ---
Additional Resources
Hermitage Booklet
Map of Ancaster in 1867