Not many of us think about where the water goes after we flush, do the dishes, or when the rain falls, but through most of urban Hamilton, lie hundreds of kilometres of sewer pipes directing the sewage to where it needs to go.
Usually, light and average rainfall can be handled by the sewer system, but heavy rainfall events can exceed the combined sewer system capacity. This can result in untreated wastewater flows going into Hamilton's creeks and streams, and ultimately into Hamilton Harbour. These events are referred to as 'combined sewer overflows', or CSOs for short.
The good news? There are small changes you can make to help reduce stormwater runoff and HCA has grants that can help, just like we did with the Condo Corporation at 197 Duke Street.
Sewage and Sewer Basics
Sewage
Sanitary sewage comes from sinks, showers, toilets, washing machines, etc. in homes and buildings.
Storm sewage, as the name implies, comes from storms, rainfall and snow melt.
Sewers
Storm sewers, like the ones you see on the roads, collect stormwater runoff from impermeable surfaces (roads, driveways, rooftops, etc.). They typically drain untreated water directly into watercourses like creeks and streams, and ultimately into Hamilton Harbour.
Combined sewers collect both sanitary and storm sewage. In Hamilton, over 600km of the sewer network is combined, and they are directed to the Woodward Wastewater Treatment Plant for treatment prior to release into the Harbour.
Stormwater Stewardship Success Story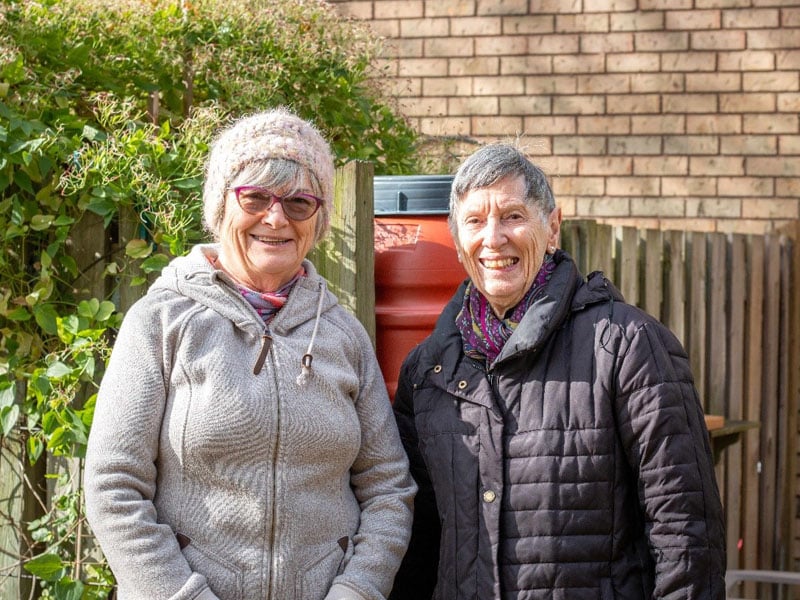 Donna McNab (left) and Patricia Baker (right) in front of one of the rain barrels installed at the Duke Street Condominiums.
Patricia Baker and Donna McNab, residents and members of the condo corporation at 197 Duke Street, said, "the invitation to the Hamilton Watershed Stewardship Program (HWSP) stormwater seminars caught our attention. We attended the one… and it galvanized us into quick action!  The talks were most encouraging as were the discussions we had that night."
The Condo Corporation at 197 Duke Street, with financial assistance from the HWSP Stormwater Stewardship Grant, will now divert over 500,000 litres of stormwater annually from the combined sewer system. That's as much water an average Canadian household uses in one year!
Where is the water going?
This stormwater is now being directed into rain barrels and rain gardens, which will showcase plants and shrubs native to the area that help support local pollinators and wildlife.
How did they achieve this?
Most of the Condo Corporation's stormwater runoff was diverted by simply disconnecting their downspouts. On most houses, eavestroughs run along the edges of the roof collecting rain, snowmelt and leaves, and transport this as stormwater to vertical downspouts, which were traditionally connected to the municipal sewer system. To disconnect a downspout, the connection between the downspout and the sewer is removed, the sewer pipe is capped and the downspout is then re-directed with the use of an extension pipe.
Why is it important to divert stormwater?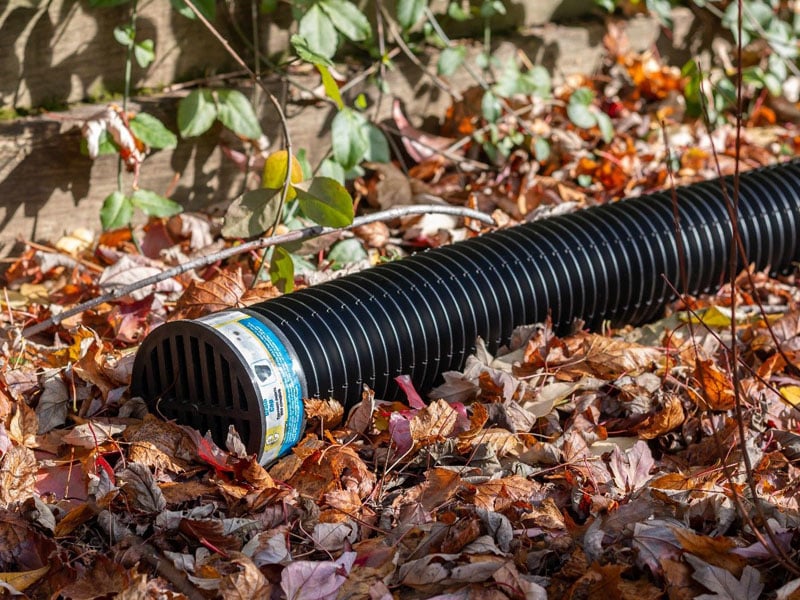 Disconnecting your downspout to direct stormwater to your yard or garden helps to avoid flooding and protect drinking water.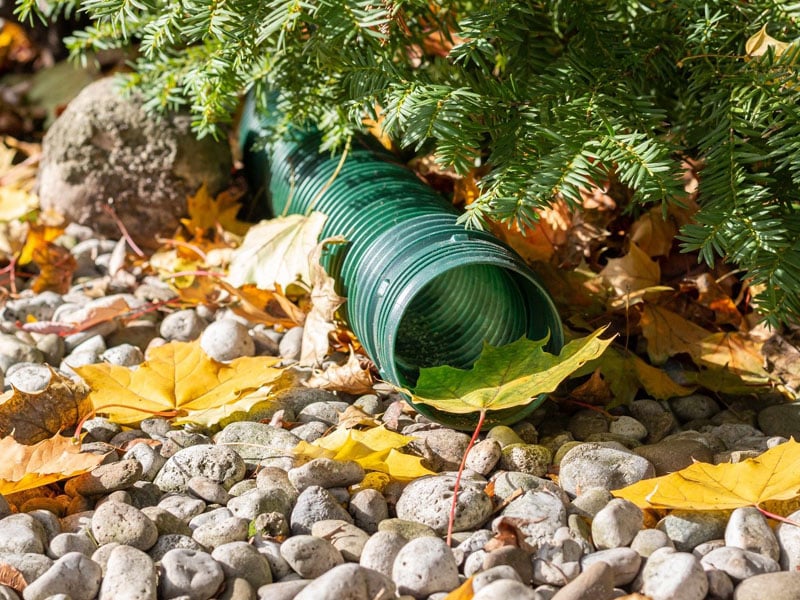 Disconnecting your downspout to direct stormwater to your yard or garden helps to avoid flooding and protect drinking water.
Activities like this aimed at managing stormwater are necessary for helping to achieve water quality and habitat improvement targets in the Hamilton Harbour watershed. In urban Hamilton, and several of the smaller outlying communities, there is a high proportion of paved surfaces which creates large amounts of stormwater runoff after a rainfall.
In urbanized areas, this rainfall travels over impermeable surfaces, picking up pollutants which in some cases flow untreated to our waterways. Allowing stormwater to infiltrate into the ground naturally, filters the stormwater and replenishes groundwater resources. The majority of residents in the City of Hamilton get their drinking water from Lake Ontario, or municipal and private wells, and protecting drinking water at the source is critical. Access to safe, clean water is necessary for the health of our families, ecosystems and the economy. Protecting and conserving water is a shared responsibility, and each of us can do our part to take action for clean water.
How can you help?
One of the most significant and simplest things you can do to manage stormwater runoff is to disconnect the downspouts that direct the water from your roof and eavestroughs to the municipal sewer system, and re-direct it to your yard or garden. This allows stormwater to flow away from your home's foundation, decreasing your risks of flooding, and allows it to slowly filter and soak into the ground. Re-directing the stormwater to your yard or garden helps to reduce strain on the municipal sewer system and divert sediment and nutrients from entering watercourses, the Harbour and Lake.
HWSP Stormwater Stewardship Grant
The HWSP's Stormwater Stewardship Grant is pleased to be offering grants to property owners in the HCA's watershed to cover 50% of costs, up to a maximum of $2,500 for eligible projects such as bioswales, downspout disconnections, infiltration trenches, soak away pits and stormwater retention/storage. There is limited funding available and funds will be approved on a merit basis for projects that meet and adhere to the eligibility criteria. For more information, please contact Cherish Gamble, Watershed Stewardship Technician at
cgamble@conservationhamilton.ca
.