The Hamilton Conservation Authority and many of its partners are working together to develop and implement stewardship action plans that will protect and restore the natural environment in Hamilton.
Stewardship action plans are strategies for identifying and fixing environmental issues.
We have recently completed a five-year initiative to develop action plans for all fifteen subwatersheds of Spencer Creek.  In 2013, we undertook a similar project in the Red Hill Creek Watershed, above the Niagara Escarpment. We will also be undertaking a similar project in the Red Hill Creek Watershed, below the Niagara Escarpment in 2014, followed by similar projects in Stoney/Battlefield Creek in 2015 and the Stoney Creek Numbered Watercourses in 2016.
Ancaster, Chedoke & Tiffany Creek Subwatersheds
Middle Spencer, Westover and West Spencer Subwatersheds
Lower Spencer Creek Integrated Subwatershed Study
Upper Spencer , Fletcher and Flamborough Creeks
Red Hill Creek Stewardship Action Plans
What can you do to Help?
Our project partners offer programs and services that provide citizens with opportunities to participate in activities that will protect and improve the health of the natural environment in their communities.
Click on the links below to get involved!
Create wildlife habitat
Beautify your community
Improve water quality
Engage children in educational activities
Build sustainable communities
Click the video below to watch us on Daily Web TV!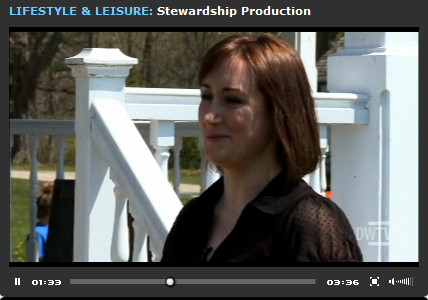 Watch us Grow!
 Read our Annual Progress Reports
2012/13 report coming soon

In 2011, the partners involved in the Healthy Hamilton Watersheds Action Plan were awarded a Recognition Certificate in the Communities category of the Minister's Award for Environmental Excellence. Click here for more details.
Visit our Project Partners:
If you would like to learn more about the Healthy Hamilton Watersheds Action Plan please contact:
Jaime Tellier
Conservation Planner
Hamilton Conservation Authority
P.O. Box 81067, 838 Mineral Springs Rd.
Ancaster, ON L9G 3L3
905-525-2181, ext. 165
Jaime.Tellier@conservationhamilton.caThis email address is being protected from spambots. You need JavaScript enabled to view it.