The air is crisp and the leaves are changing colour – fall is officially here! Everyone loves to get out this time of year to enjoy those cooler temperatures and fall foliage, so we break down our areas into ones that are a little quieter and the ones that are most busy.
Here is your guide to enjoying the fall colours across the HCA watershed.
---
Quieter Areas to Enjoy
Your first thought may be to visit HCA's most popular areas in the fall like Spencer Gorge and Dundas Valley, but there are other gems that you won't want to miss out on this season.
Westfield Heritage Village
If you're looking to see those vibrant orange, red and yellow leaves this fall, then Westfield is a sure bet! The heritage village offers a unique experience, unlike any other HCA area. Between the village and forested trail system, there are nearly 8km in trails to explore. The best part, Westfield isn't as busy as many other areas making it a perfect spot to enjoy a quiet day out. Learn more about Westfield.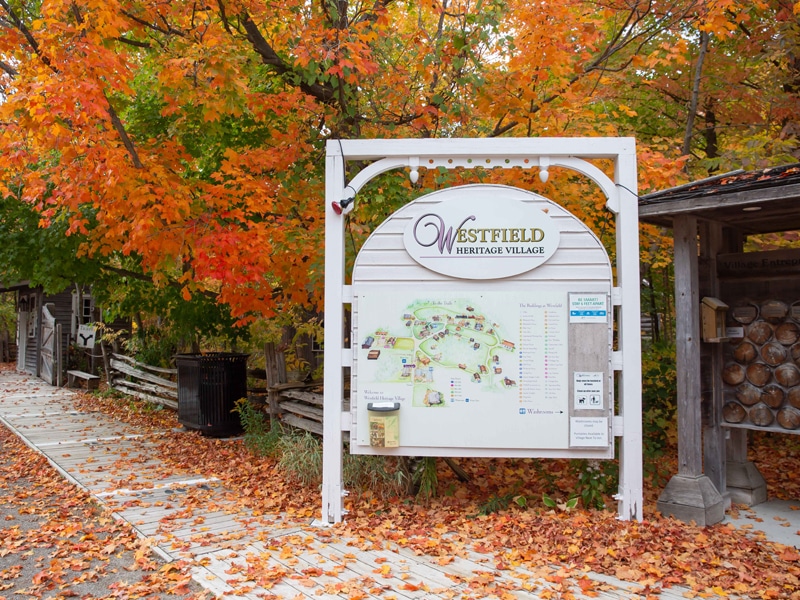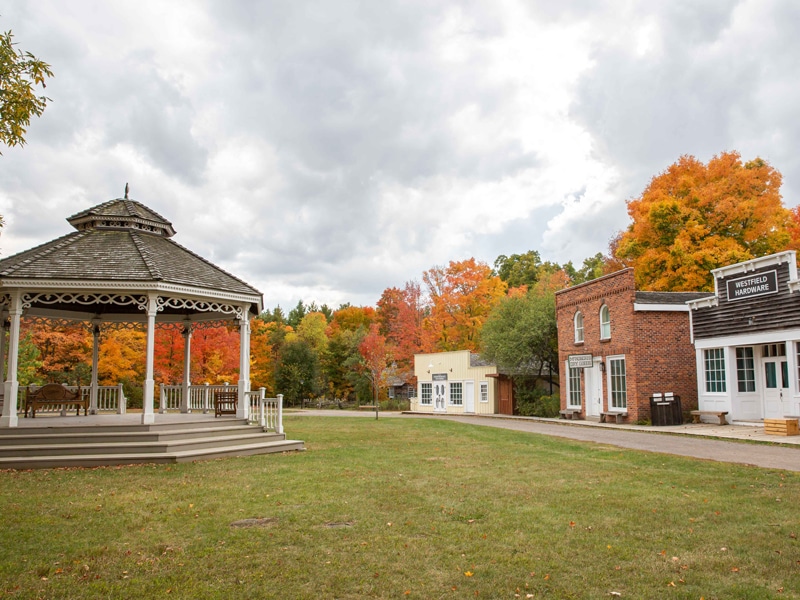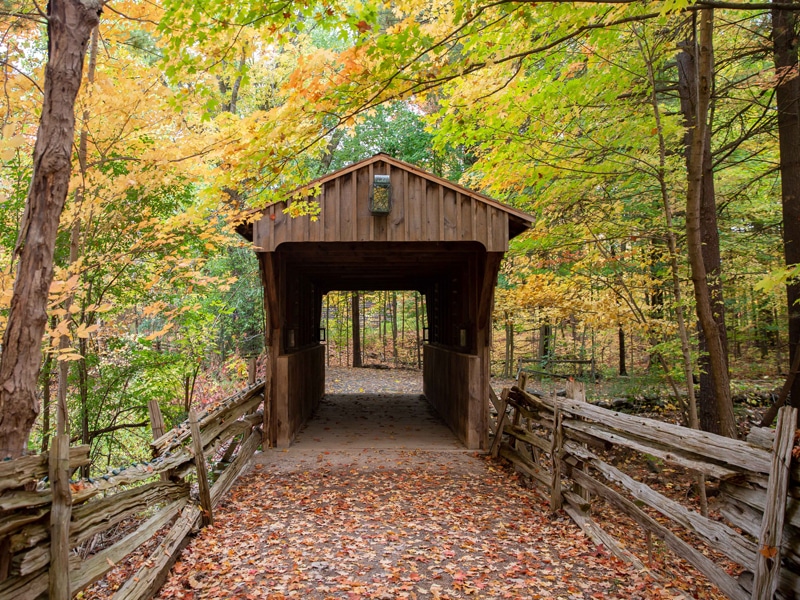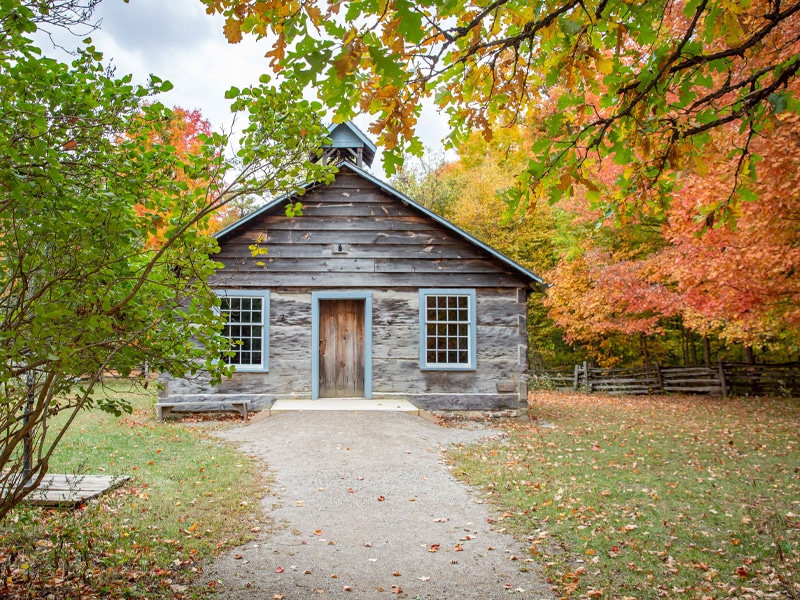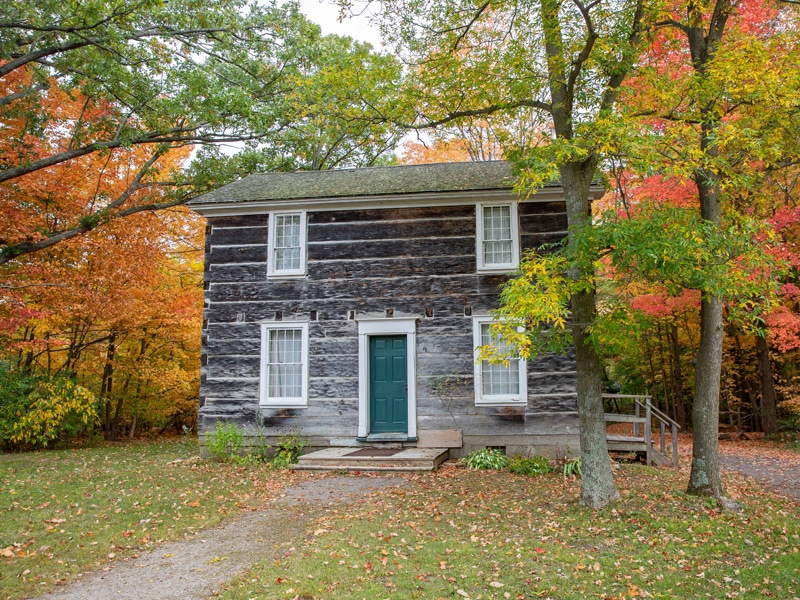 Eramosa Karst
Eramosa Karst is also another area that is on the quiet side. The area has over 7km of trails that take you through escarpment forest, meadows and unique geological formations giving you lots of different landscapes to enjoy the changing colours. Learn more about Eramosa Karst.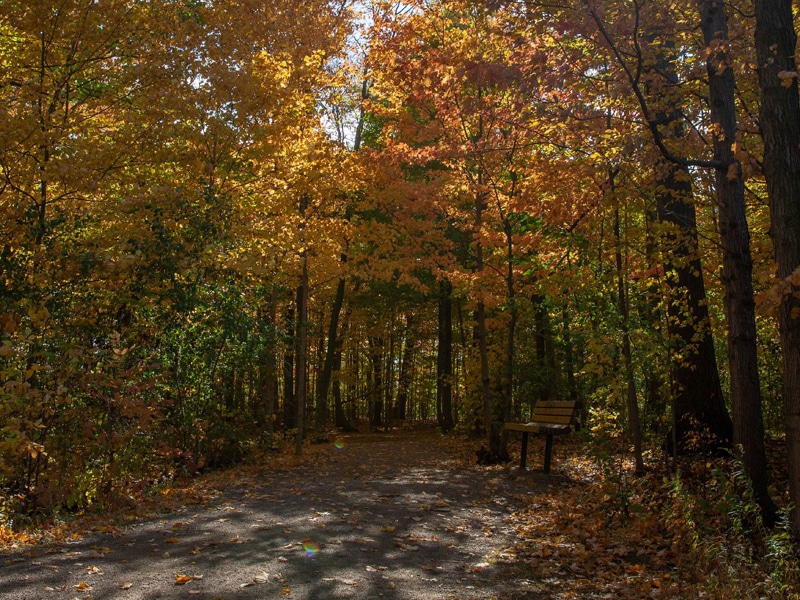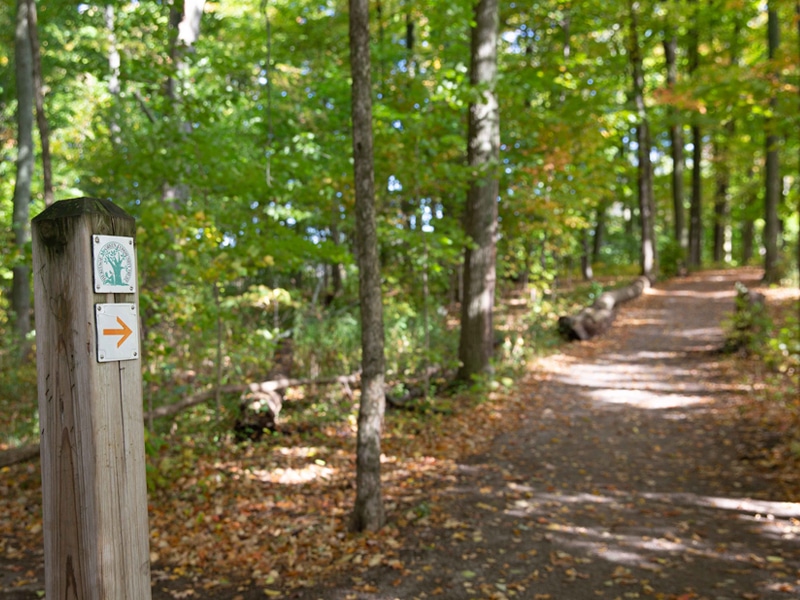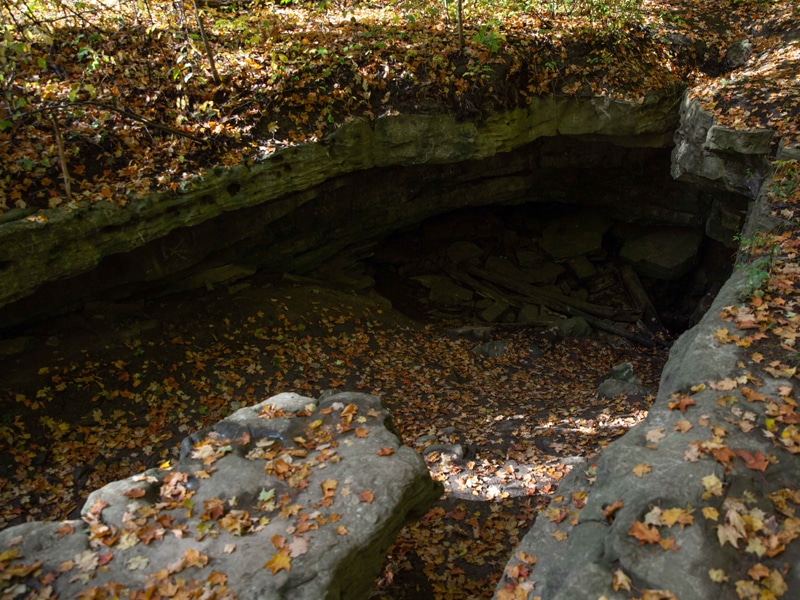 Christie Lake
The Round the Lake Trail at Christie does just what it says and goes all around Christie Lake, including crossing the dam. Users will gain different perspectives and beautiful fall views and of the lake. This trail also connects to Crooks' Hollow down by that dam through the Spencer Adventure Trail. Learn more about Christie Lake.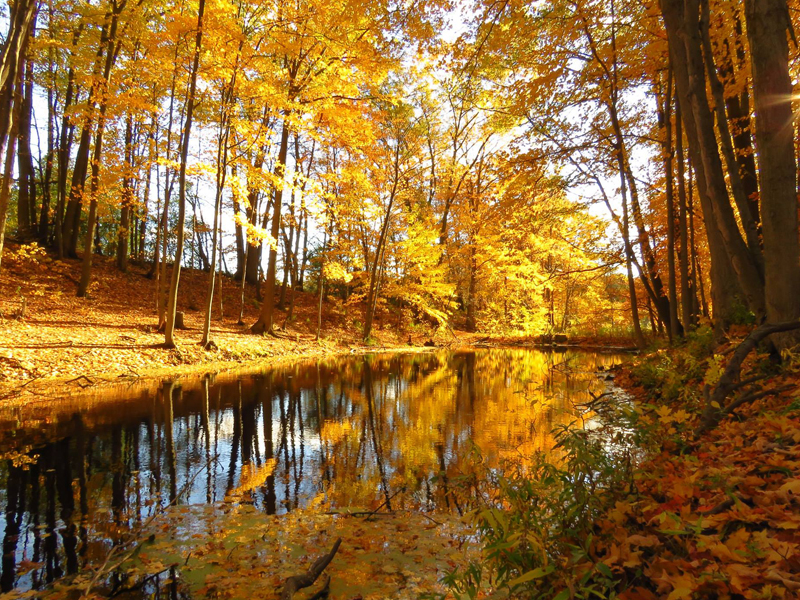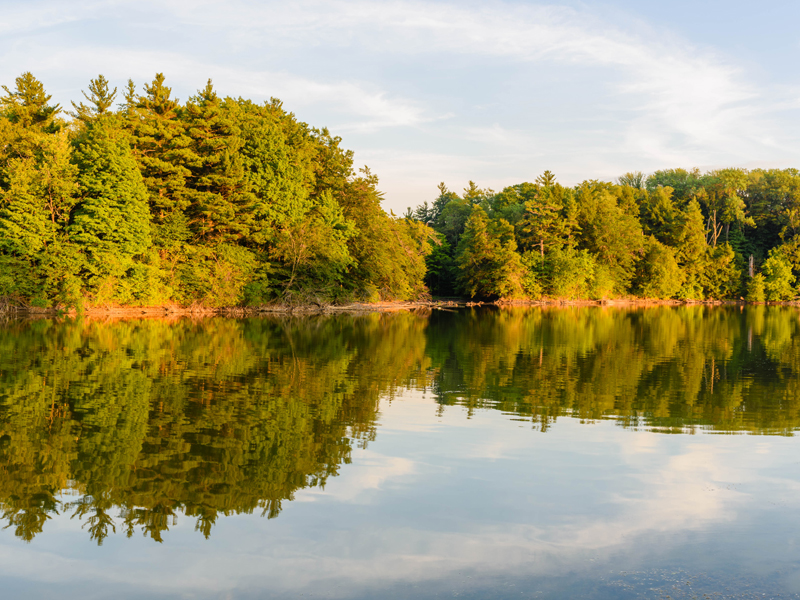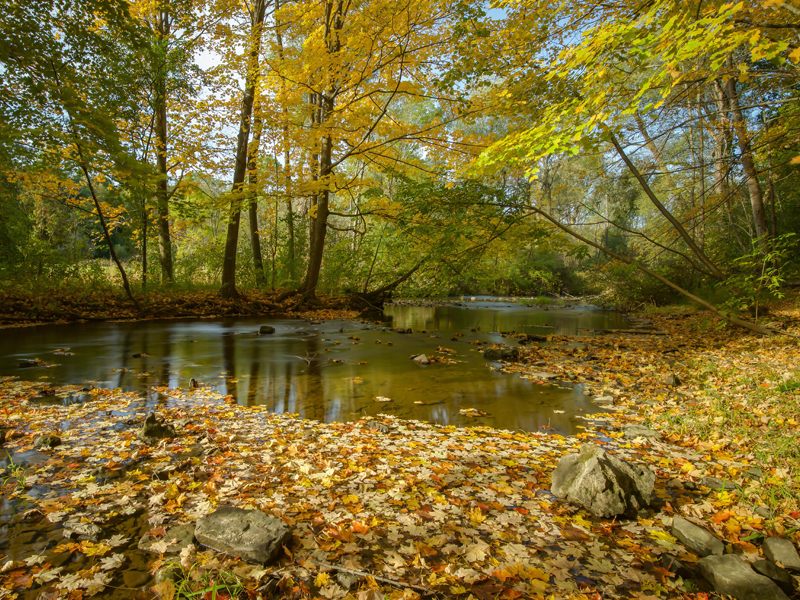 Valens Lake
There are so many stunning views from around Valens Lake in the fall. The Boardwalk Trail gives users a mix of everything as it crosses the fishing bridge and boardwalk, and also gives access to the Lookout Tower. This trail gives lake views the whole way through where you can appreciate the fall foliage reflecting on the water. Learn more about Valens Lake.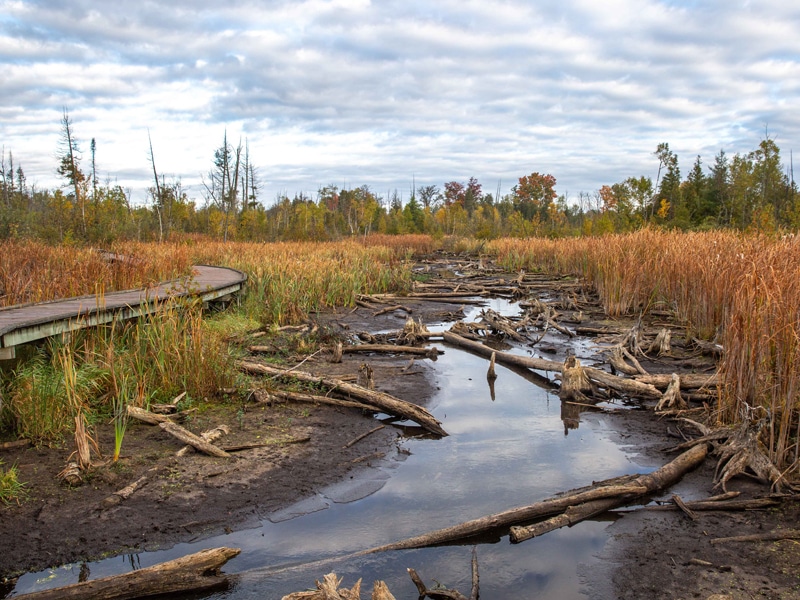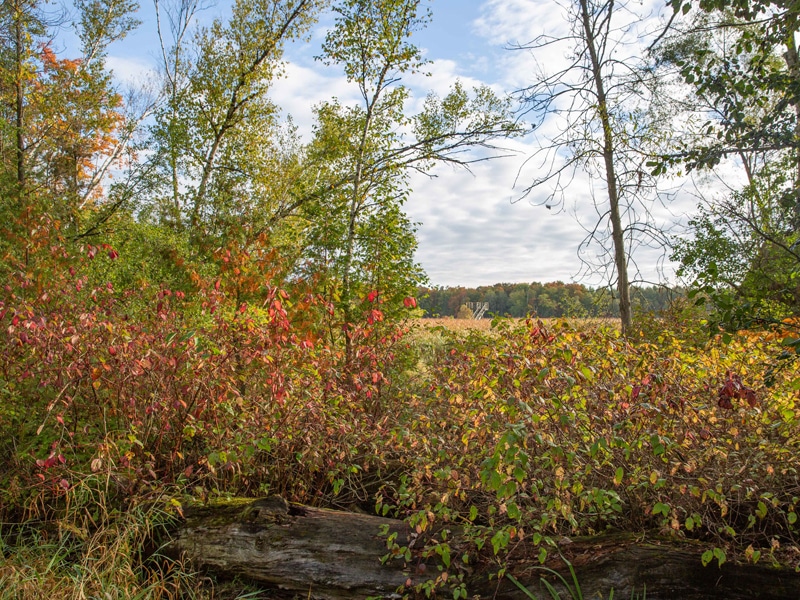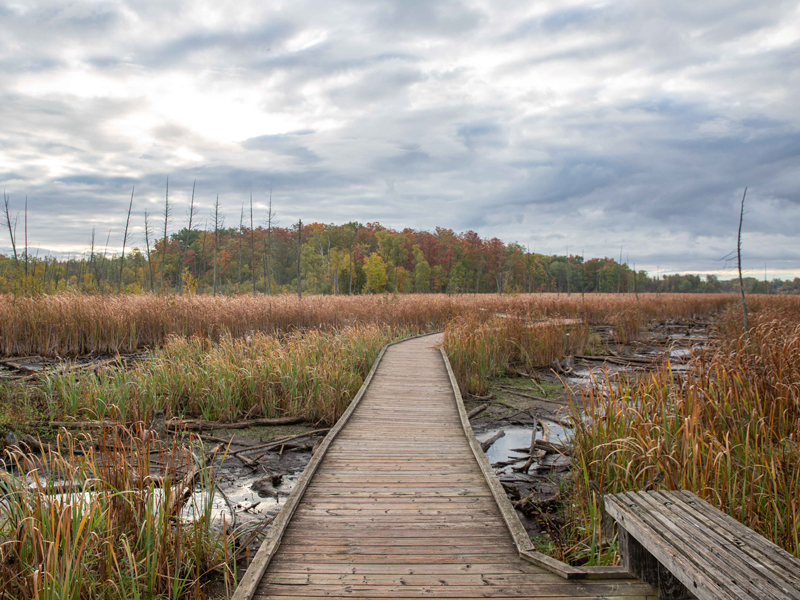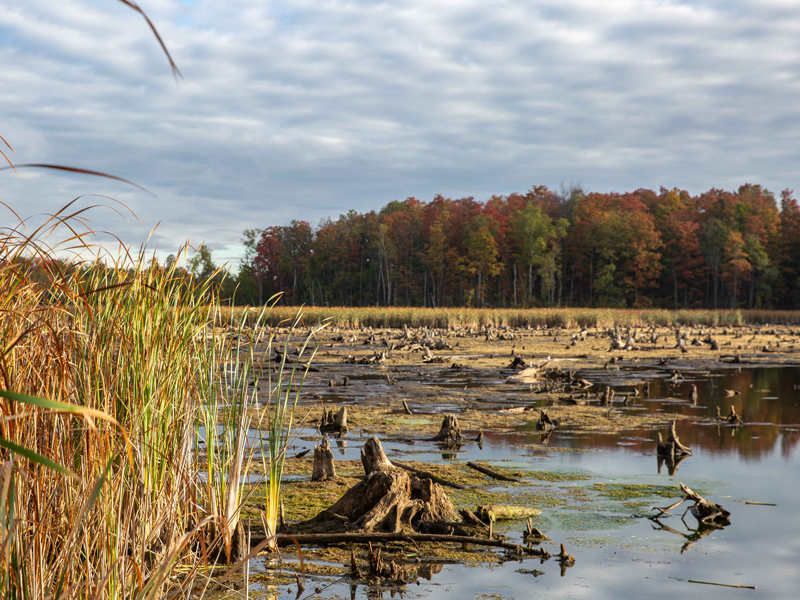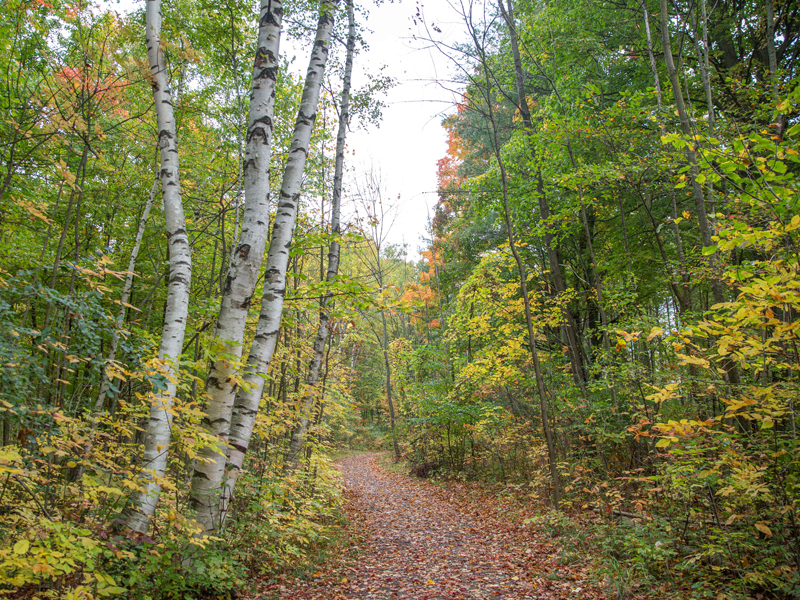 Other Areas to Enjoy
It doesn't quite matter which HCA area you visit this autumn, they all shine with the changing colours. Fifty Point and Confederation Beach Park are both along Lake Ontario, and in addition to enjoying the crisp breeze of autumn air, you can watch for migrating waterfowl and pelagic (sea) birds. Fletcher Creek has a stunning boardwalk that weaves across and around an old quarry.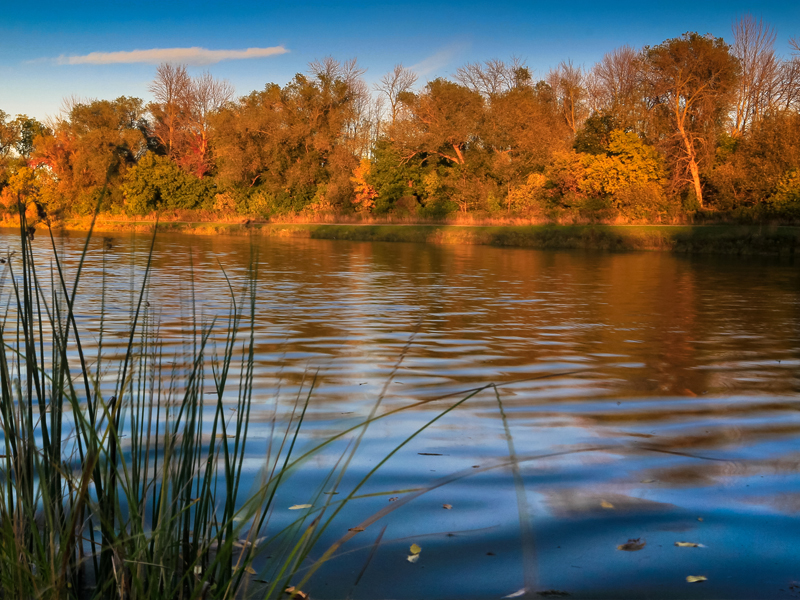 Fifty Point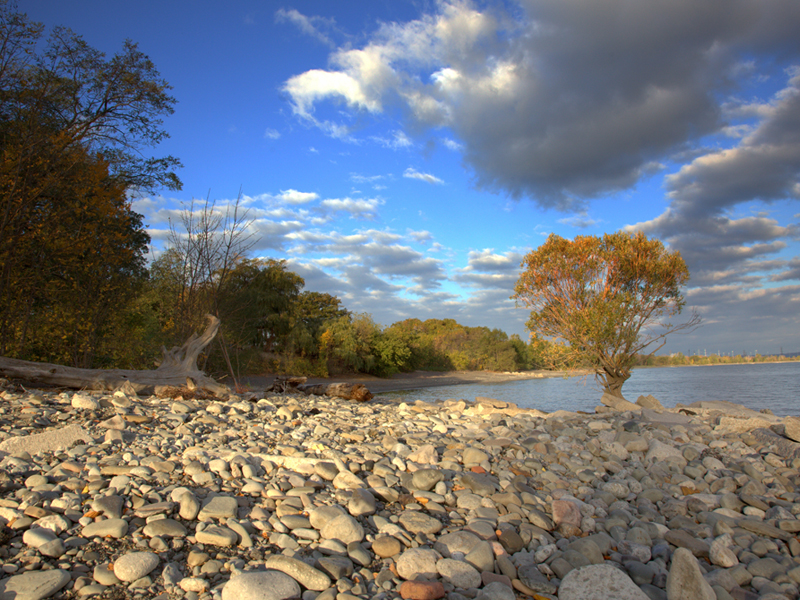 Confederation Beach Park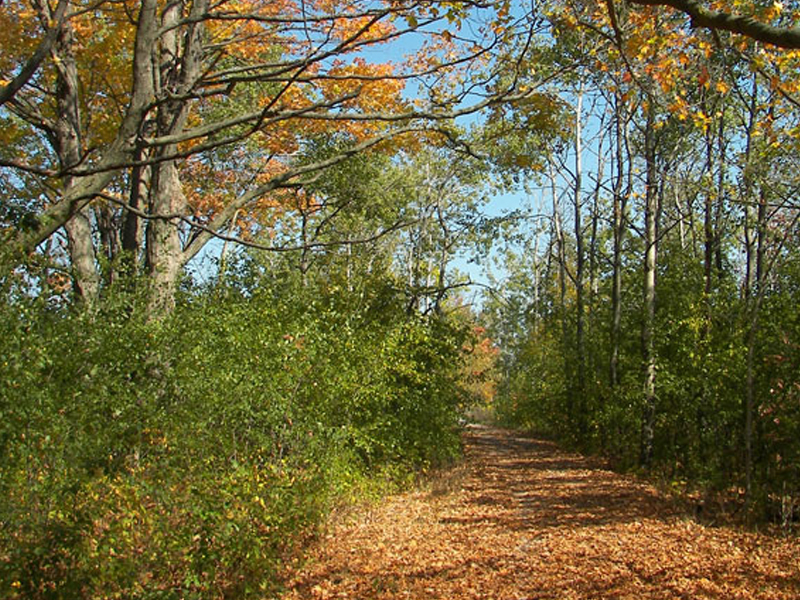 Fletcher Creek
---
Higher Visitation Areas
Both Dundas Valley and Spencer Gorge see an uptick in visitation for the fall season.
Dundas Valley
The Carolinian Forest of Dundas Valley offers some of the most picturesque fall colour changes and 40 kms of trails. The area tends to get busier with people coming to enjoy the fall season. The Main Loop is the most popular trail, so maybe try a different trail, like Headwaters or Monarch. Just off the Monarch is Groundhog Hill, which offers views above the tree canopy. Learn more about Dundas Valley.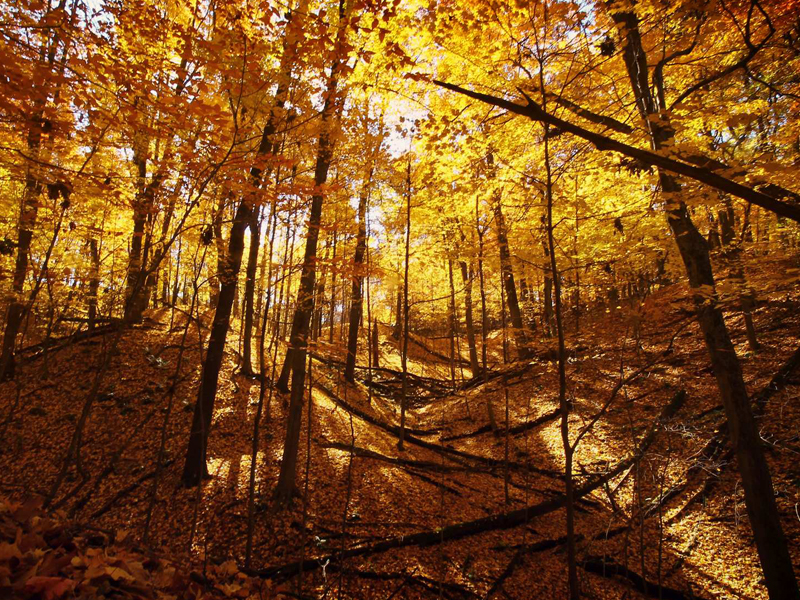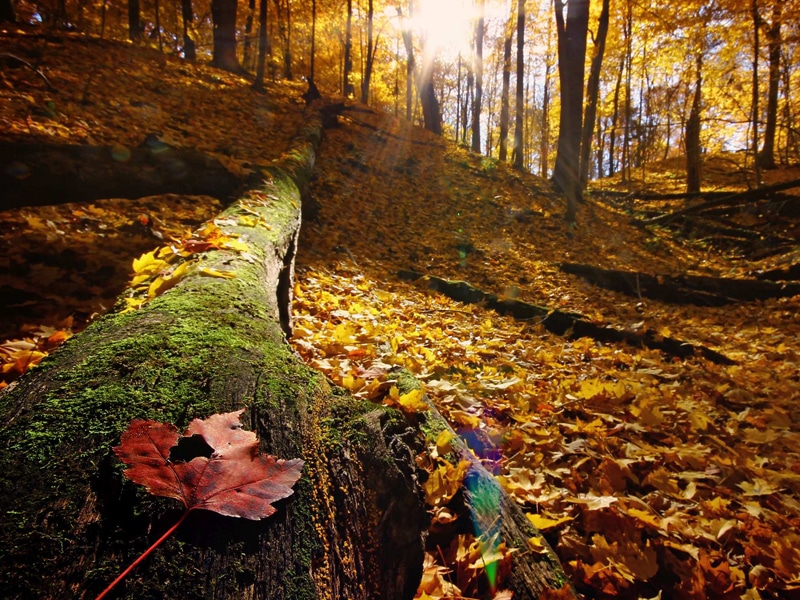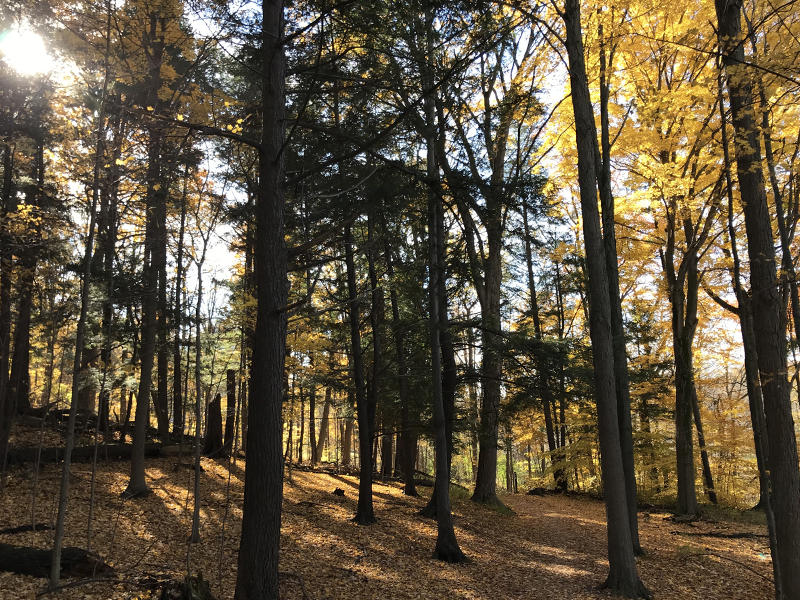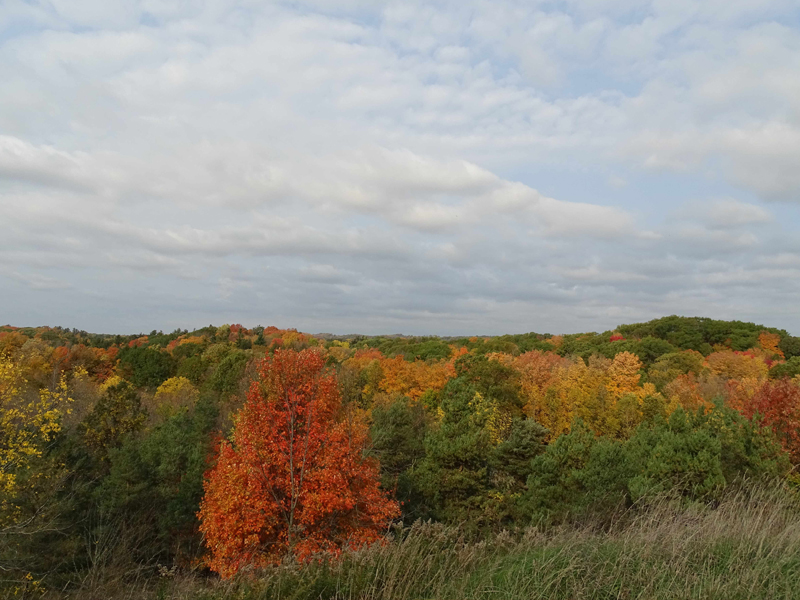 Groundhog Hill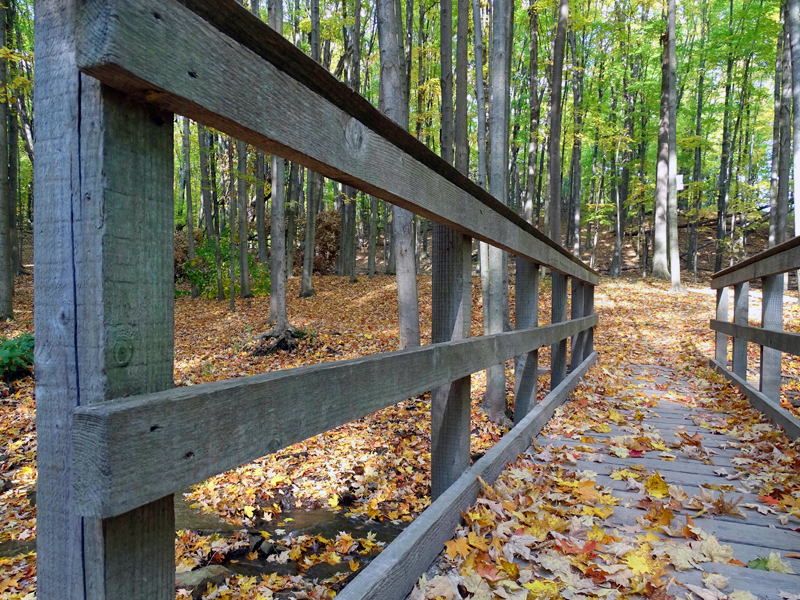 Spencer Gorge
Spencer Gorge is the quintessential area to take in the fall colours. Dundas Peak offers spectacular views of the gorge and Dundas. This trail also showcases Tew Falls. Another area on Spencer Gorge to enjoy is Webster Falls. Here can enjoy views of the waterfall and walk through the gorgeous parkland. Don't forget to reserve your timeslot to visit at least the day before you plan to go. Fall is a very busy time in the area and we anticipate reservation times to be booked up as quickly as they become available. You may book up to one week in advance of your planned visit date. Reservations are required to visit the Spencer Gorge during the fall colour season. Learn more here.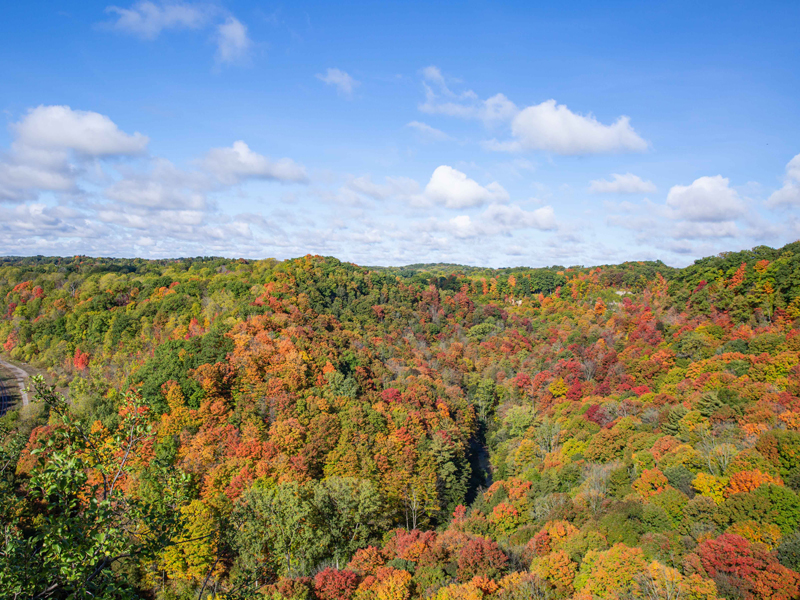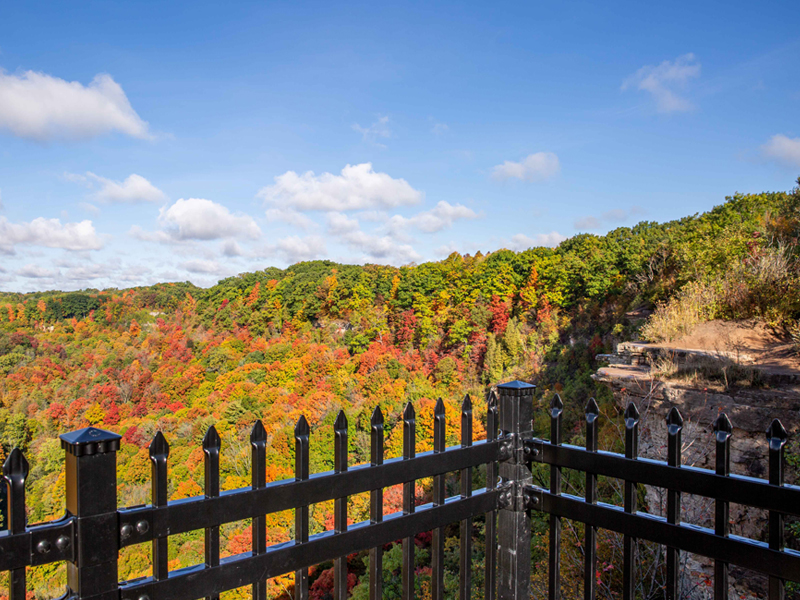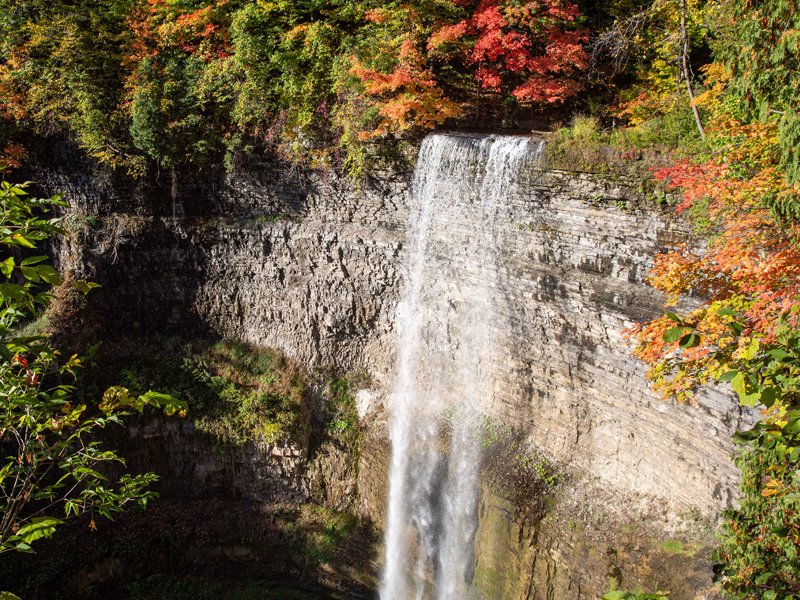 Tew Falls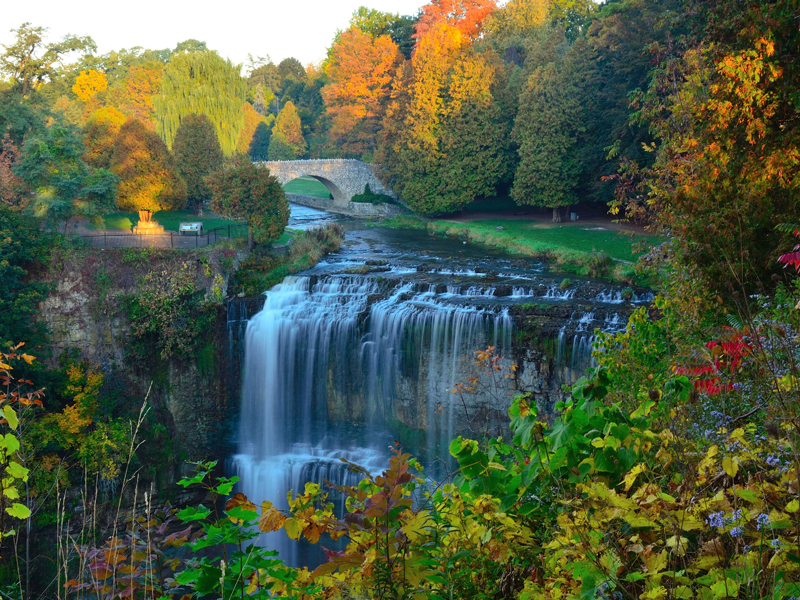 We hope you enjoy the fall colours at any, or all of HCA's areas this season!