We all know the 'big' conservation areas and trails, but there is a hidden gem on the Stoney Creek Mountain just waiting to be discovered! The Chippewa Trail and Mount Albion Conservation Area offers hiking, biking, birding and exploring opportunities.
*Although having the same name, Albion Falls waterfall is not located here.
The Chippewa Rail Trail Parking lot is located at Mount Albion Conservation Area* at 55 Dartnall Road, between Stone Church Road East and Rymal Road East. After a short hike through the area, just 1.6 km, you will reach the Chippewa Trail. You can access the East Mountain Trail Loop from Mount Albion as well.
From the parking lot, the trail begins at the back right through a meadow. As you continue, you'll be able to enjoy many different natural features including a wetland, Hannon Creek, reforestation areas, mature trees and old quarry sites. As part of HCA's education program, over 5,000 native trees and shrubs have been planted throughout the area.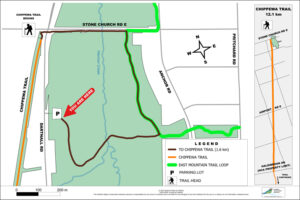 Once you reach Stone Church Road, you'll have to walk a short distance before crossing through the intersection at Dartnall Road and beginning on the Chippewa Trail. The trail is 15 km and runs along an old rail line, making it flat and easily accessible.
As you begin on the first section of trail, you will notice an old grain elevator and silos. It's one of the last original buildings from the old Rymal Station that serviced the trains that would run on the old rail line.
The next couple of sections of trail continue to travel through fairly industrial areas, but further down is where the trail really begins to shine. Once you get past Stoney Creek, the trail opens up to more rural natural areas and farmland. It is a peaceful hike or cycle, as you listen to the birds and the gravel crunching under your feet or wheels.
The Chippewa Trail is part of the Trans Canada Trail and ends in Caledonia, but if you'd like to continue, you can link up to the Caledonia – Dunnville Rail Trail. Just remember, this trail is linear and not a loop, so as far as you travel, you will have to go the same distance back.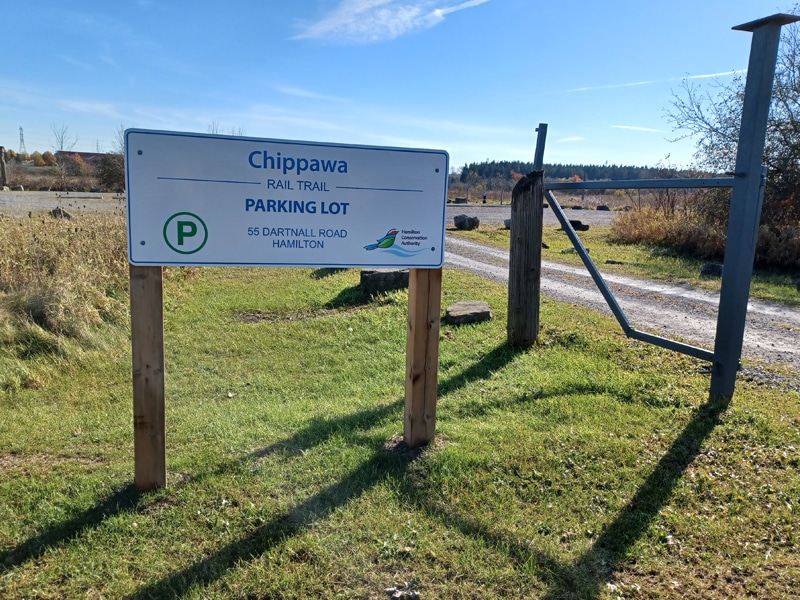 Parking lot on Dartnall Road.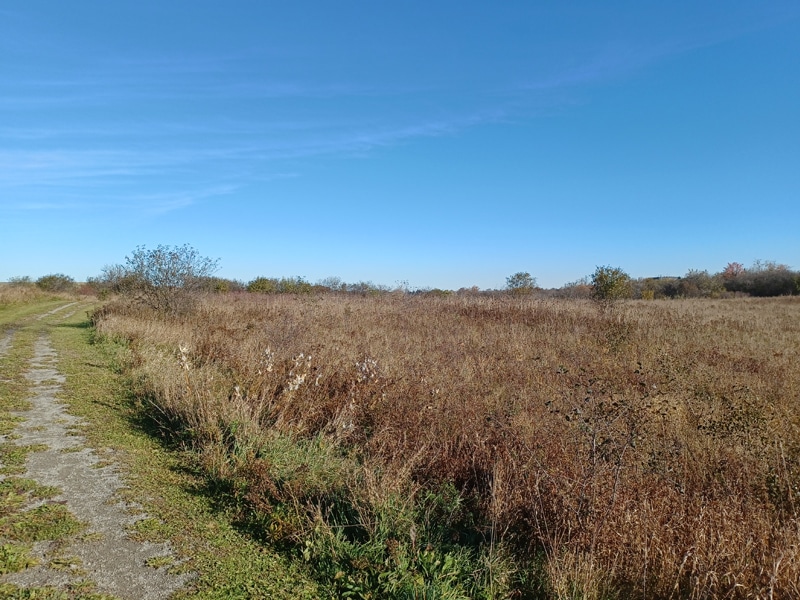 Mount Albion Conservation Area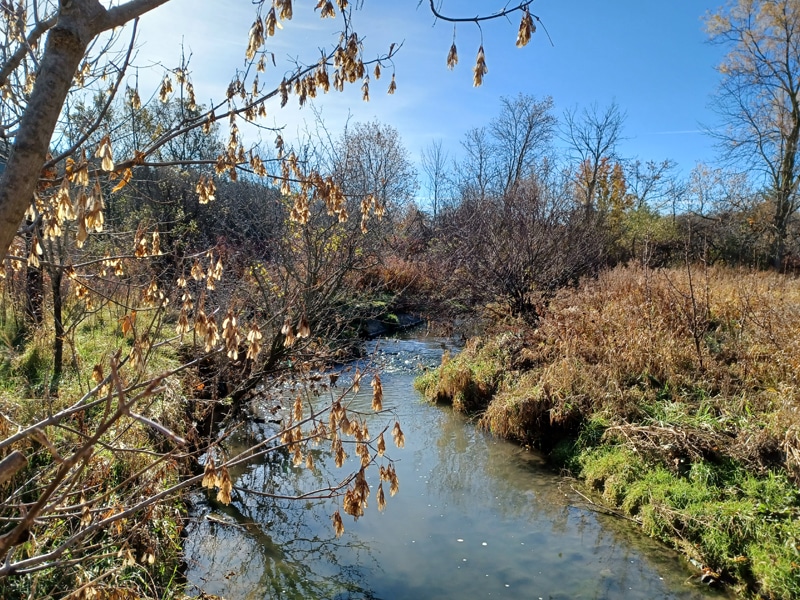 Mount Albion Conservation Area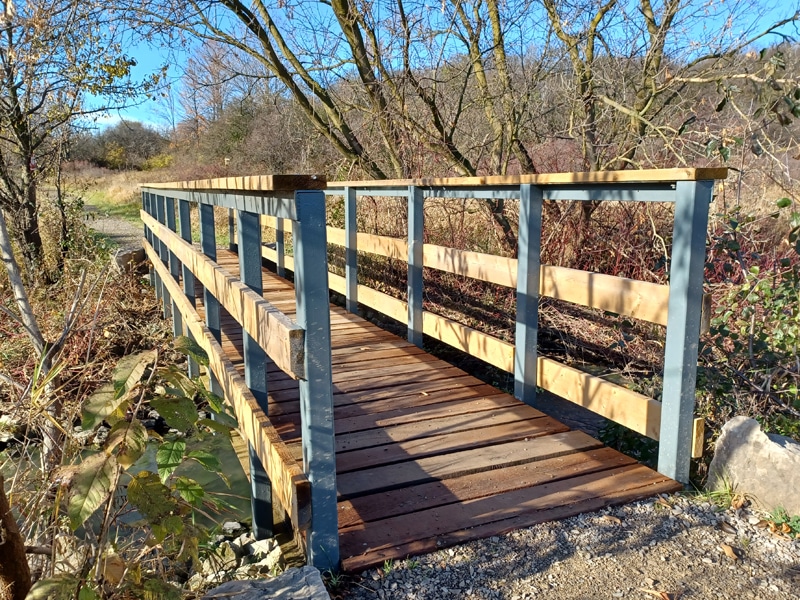 Mount Albion Conservation Area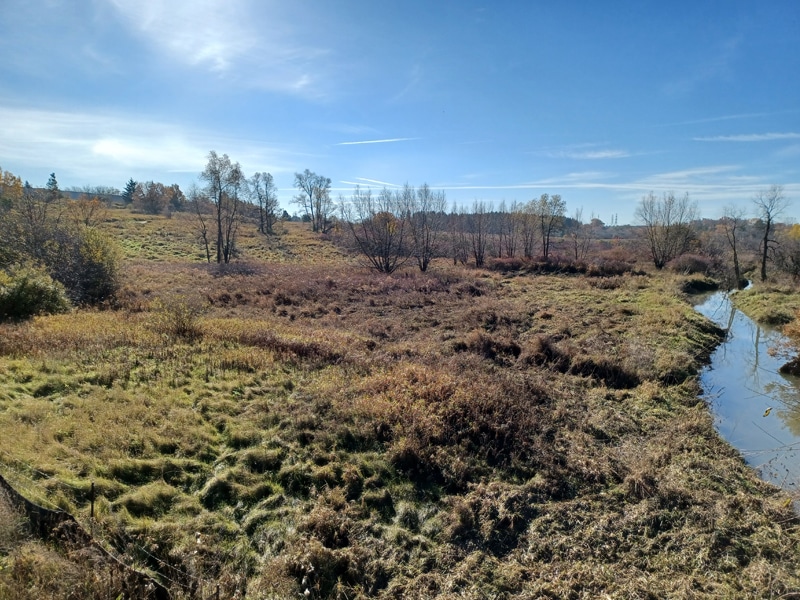 Mount Albion Conservation Area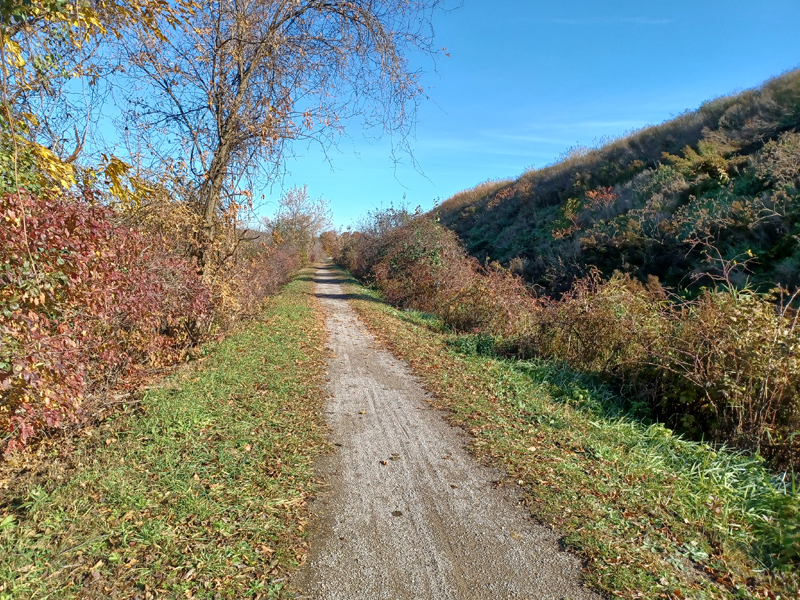 Chippewa Trail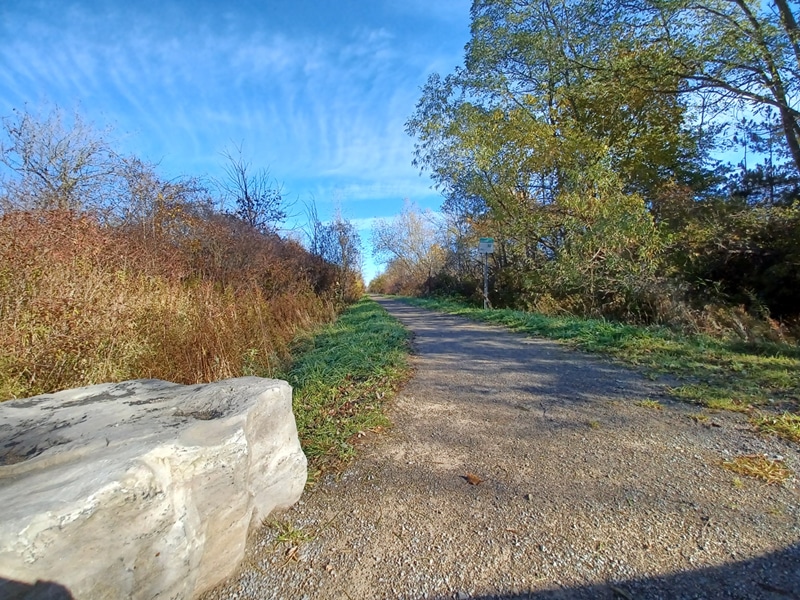 Chippewa Trail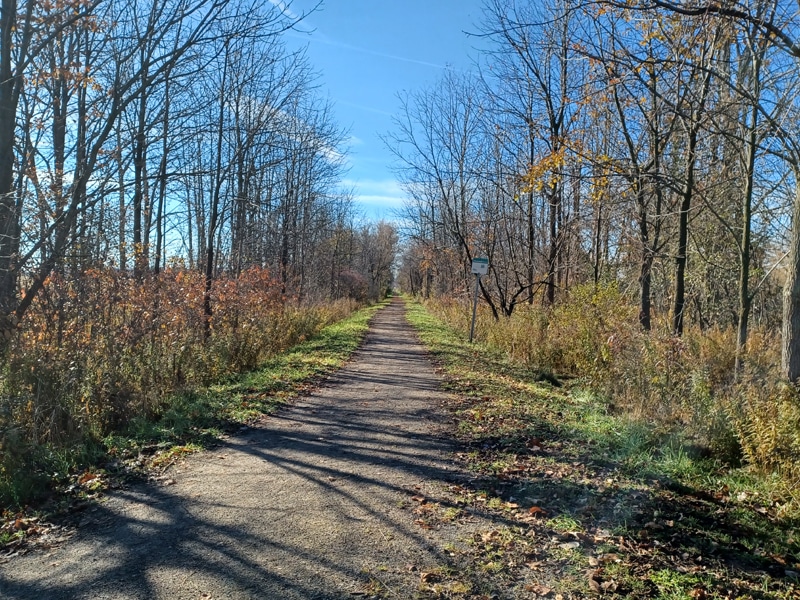 Chippewa Trail
We hope you take the time to check out the Chippewa Trail and Mount Albion on one of your next adventures! You'll be happy you did!