In mid-2021, HCA staff recycled old boat shrink wrap from Fifty Point as a way to control invasive Japanese Knotweed at the Copetown Summit Bog. Now that it is a year later, we have some exciting and encouraging updates from the project.
Click for the original blog and to learn more!
2021 Update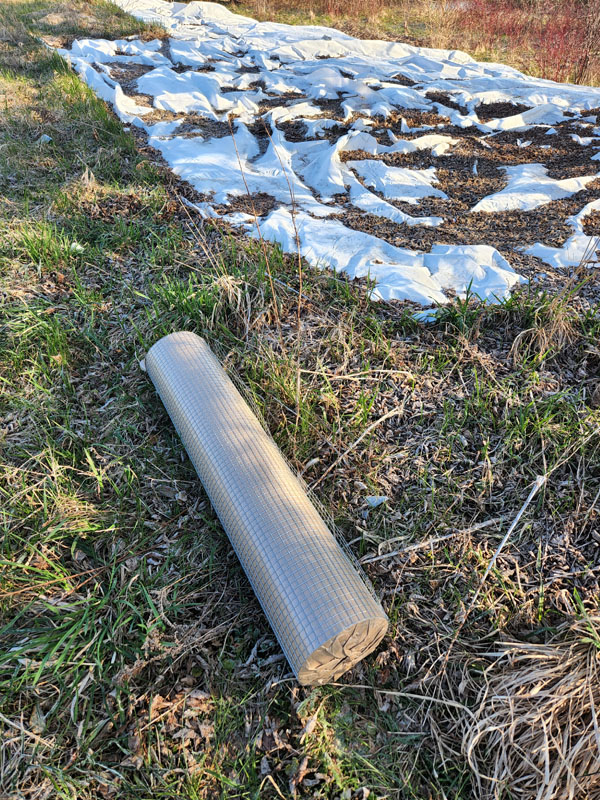 Steel mesh.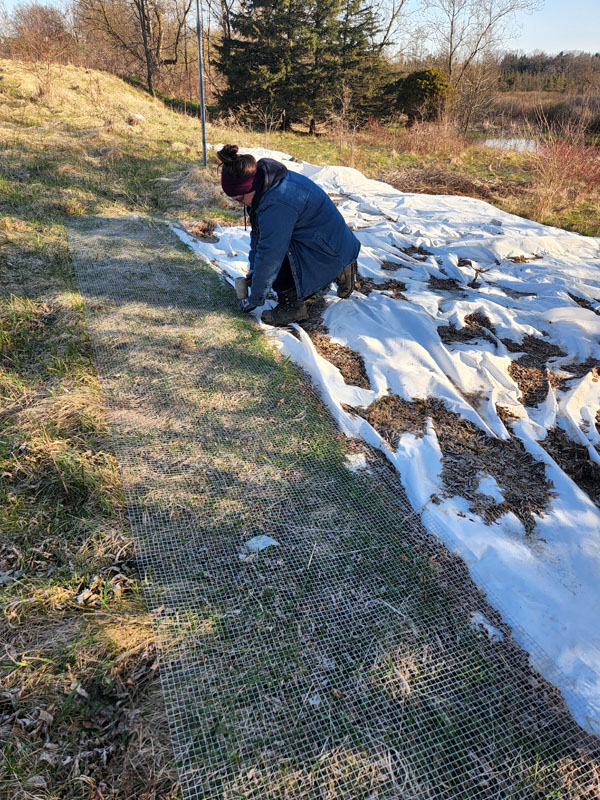 Installing the steel mesh.
The 2021 tarping went really well! Throughout the season, HCA staff returned to the area to stomp over the tarp to suppress any new growth. Sometimes this caused small holes, so, to fix this, staff used duct tape to cover the holes.
Towards the end of the growing season, staff saw a few (less than 10) Japanese Knotweed stems grow around the edges of the tarp. We chose not to cut or manage these stems so that we had a visual marker of where we needed to manage in 2022.
2022 Update
HCA staff retuned to the site in late April 2022 to check up on the wrap to see how it held down overwinter. It looked great!
The wrap was intact and the staples were still holding it down; staff also didn't see any new holes. It was decided to try a new method of control using steel mesh for the Knotweed that managed to escape around the edges. Staff used a 19 gauge steel mesh from the hardware store and stapled it around the edges where they saw Knotweed growth from last year.
In theory, as the Knotweed grows in diameter, it will push against the wire mesh and girdle (removing the outer layer of the plant) itself. This method would continually kill the stems as they grow, and overtime, the Knotweed won't have enough carbohydrates stored in its roots to keep growing.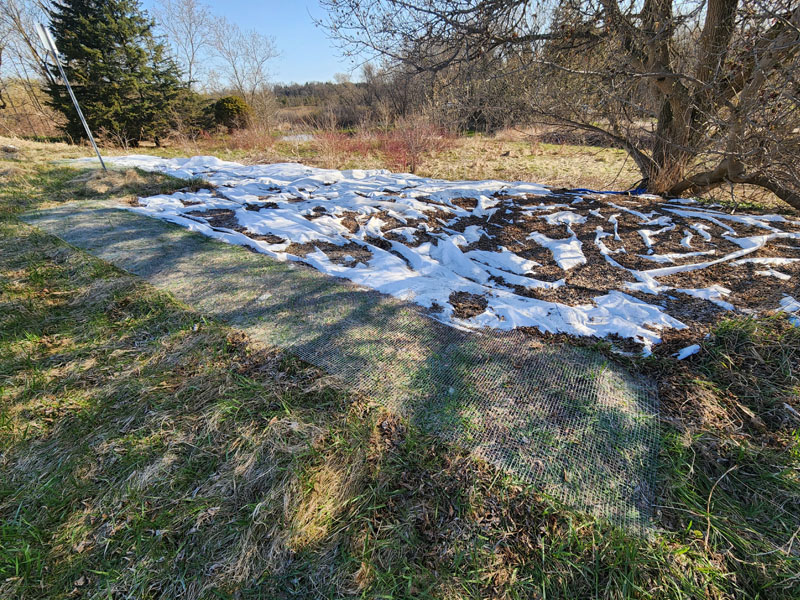 Newly installed steel mesh.