Sustainable Gift Giving
Posted December 11, 2019
---
Another Christmas season is here and with it comes stress of what to get for friends and family. Not to worry, we have some great, sustainable tips and ideas for you!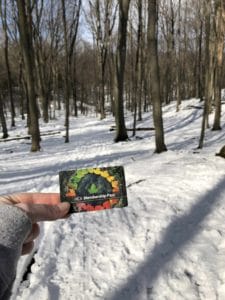 Experience
Trying to avoid giving more 'junk' that ends up getting stored away? Give the gift of an experience! Much better than just a gift card, giving tickets to a show, tour, or our fave, a membership to a place they like to go, is a gift your loved ones won't soon forget!
Our top suggestions:
Donate
This is another great way to cut down on the 'junk' and give to a great cause all at once! There are many amazing not-for profits but we'd like to suggest contributing Hamilton Conservation Foundation! They contributes directly to the work HCA does! Donate now!
Reduce, Reuse, Recycle
Looking for a special, one of kind item? Check out your local antique or second hand store. There are so many treasures to be found and you'll be giving these previously loved items a whole new life!
Shop Local
Two day shipping is great when shopping online but not so great for the environment. Heading out to a local shop means you can get your item today and don't have to worry about that delivery getting swiped off your front porch. In addition to contributing to your local economy, local businesses often source items closer to home – again cutting down on the carbon footprint. You'll be sure to find a unique item for that special someone!
Get Creative
Whether you like to craft, knit, woodwork, sew, cook or something else, making something for your loved ones will be treasured knowing the time and effort you put into their gift!
Spend Time
It's easy to buy a gift and send it off, but even better – make it a date and do something with the ones you love! HCA's winter activities page is a great spot to start for some ideas. Be sure to snap a quick selfie to remember your special new memories!
[spacer]
No matter what you decide, we here at HCA wish you and yours a very merry holiday season and a happy 2020!