Fifty Point 3km Loop Trail
Posted July 10, 2017
---
There's always something new to explore at HCA and Fifty Point's new 3km loop trail is no exception! If you've never been to Fifty Point Conservation Area you are missing out on breathtaking views of Lake Ontario, one of the best spots for bird viewing in the Golden Horseshoe area and one of the warmest and cleanest beaches on western Lake Ontario. Fifty Point Conservation Area also offers 70 fully serviced camping sites. Make your camping reservations online.
Hike user level: Easy
Total hike time: 30-40 minutes
Here are some key features you will find along the loop….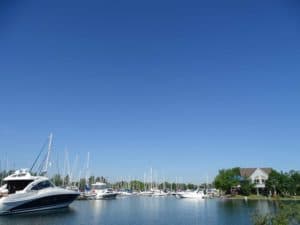 Marina
The marina is one of the best on western Lake Ontario, with docking spaces for 330 boats and a double boat launch. Other marina facilities include a fully serviced gas dock and pump-out station, visitor docks, hydro hook-ups, water, showers, washrooms, a laundromat and winter storage facilities. Fifty Point Marina has been honoured with the achievement of a Five Green Anchor Diamond rating under the Clean Marine program.
Lighthouse
Next, you will take in the stunning view of the Fifty Point lighthouse. Be sure to stop and take a picture!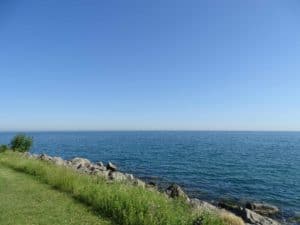 Bird Viewing Platform
As you continue along the path you will reach the bird viewing platform. It is in the middle of an internationally recognized Important Birding Area and the land form that juts out into Lake Ontario is known as a wonderful spot to watch for migrating waterfowl and pelagic (sea) birds.
Beach
After all of that walking, you'll want to kick your shoes off and relax by the beach. If you decide to stay for a while change rooms are conveniently located at the nearby beach house. Take a quick dip!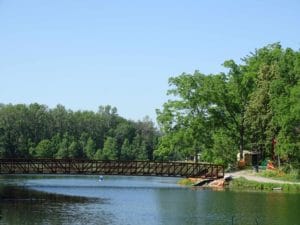 Fishing Pond
Once you've cooled off at the Fifty Point beach, try your at the fishing pond! Catch rainbow trout or largemouth bass.
Plan your visit to Fifty Point Conservation Area here!