10 Date Ideas at HCA
Posted August 8, 2017
---
Whether you're in a new relationship or happily married for 25 years, date night is key to keeping things exciting! If you're a couple that loves the great outdoors then you'll enjoy our list of the 10 best date night ideas for you and that special someone at HCA!
From conservation areas to special events, let HCA make the most of your next date night (or day!) out!
1. Films in the Forest 
Pack a blanket and cuddle up while enjoying cinema at its finest! Films in the Forest occurs every summer at numerous conservation areas such as Dundas Valley, Christie Lake and Valens Lake. Not only can you enjoy the film together, but there's something romantic about watching it under the night sky. Visit our events page for Films in the Forest dates.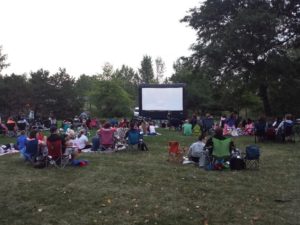 2. Maple Syrup Festival at Westfield Heritage Village 
If the way to a man's heart is through his stomach, then Westfield's Maple Syrup Festival is sure to spark feelings. Taking place every March, Maple Syrup Festival is a wonderful way to learn about the making of maple syrup and get your sugar fix. There's horse drawn wagon rides, costumed interpreters and freshly made pancakes served with sweet and sticky goodness. Visit our events page for Maple Syrup Festival dates.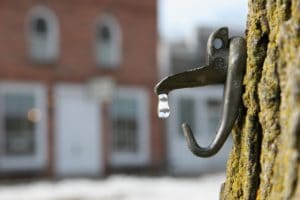 3. SUP at Valens Lake

Maybe you prefer to try a new activity together? Valens Lake now has stand up paddleboards (SUP) available for rent! It's a challenging and fun way to cruise around the lake. If you're both feeling confident – try doing yoga on the board!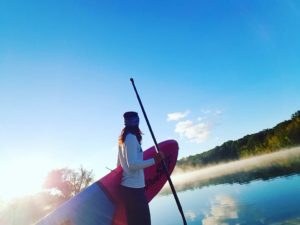 4. Christie Antique & Vintage Show 
What could be more fun than treasure hunting? Every spring and fall Christie Lake Conservation Area hosts the Christie Antique & Vintage Show. Wander the aisles of Canada's finest antique, vintage and collectible dealers. It'll be a great way to have a keepsake from your date! Check out our events page for Christie Antique & Vintage Show dates.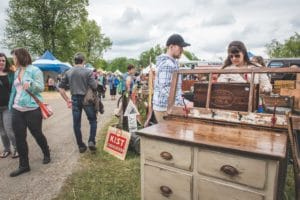 5. Sleep under the stars at Valens Lake or Fifty Point
There's no better way to get closer to nature than camping out under the stars! Valens Lake Conservation Area offers camping (both tent and RV) all year round. Fifty Point Conservation Area offers RV camping only. Book your campsite now and spend a romantic evening under the stars.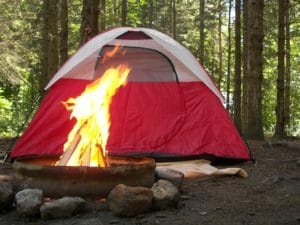 6. Roller Blading on the Hamilton Beach Trail 
Roll your way into an afternoon of fun! The Hamilton Beach Trail that links up with Confederation Beach Park is a 4.3km trail along Lake Ontario that offers great views of the city. You can also stop along the beach to soak up the sun. Plan your roller fun here.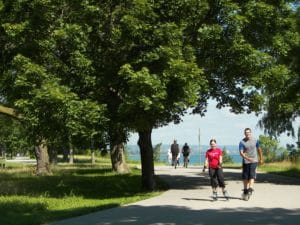 7. Autumn in Dundas Valley  
It's the season of pumpkin spice and all things nice and there's no better spot to take in the colourful changing of leaves than at Dundas Valley. A Carolinian forest containing colourful meadows, cold-water streams, stunning geological formations and an array of rare plants, birds and wildlife. Walk the main loop or any of the many rails Dundas Valley has to offer. Plan your adventure here.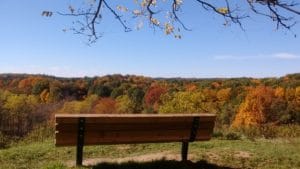 8. Cave Exploring at Eramosa Karst 
Feeling adventurous? Then head to Eramosa Karst to explore underground caves, streams, meadows and forests. You'll both enjoy learning about the geological history of the caves! Plan your adventure here.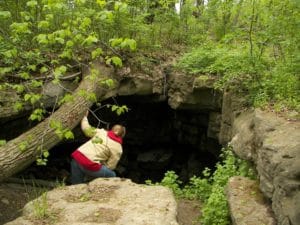 9. Fishing at Fifty Point 
Regardless if you're a pro angler or a first timer Fifty Point Conservation Area offers fishing for both! For the more experienced fisher, try your luck in Lake Ontario, but if it's your first time you'll enjoy their fully stocked pond (no fishing license is required here). It's a great way to try fishing for the first time without a license! Plan your visit here.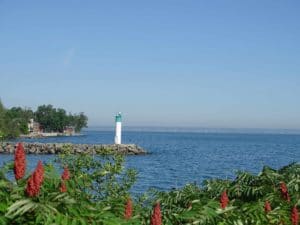 10. Treasure Hunt at HCA 
Want to go on a modern day treasure hunt? Download the geocache app on your GPS or mobile device and track down the hidden treasures at HCA areas. Learn more about geocaching here.